IS terrorist gunned down in Lucknow after 12 hours of operation: 10 things to know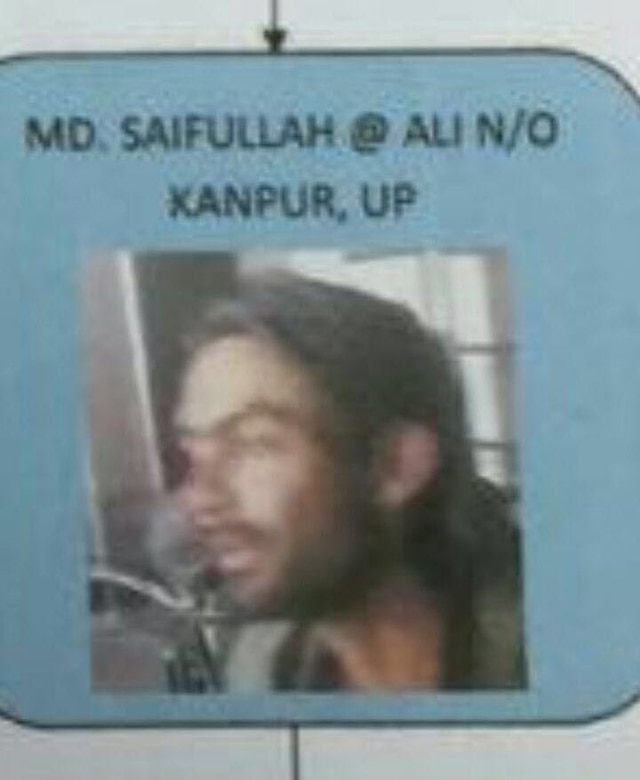 Lucknow: A suspected terrorist was killed in the wee hours on Wednesday after 12 hours of anti-terror operation, police said, refuting as "false" earlier reports of two terror suspects holed up in a house in the outskirts of Lucknow. Massive amount of explosives and bullets have been recovered from the spot by ATS. 
Massive arms and explosives recovered from Lucknow where the terrorist was hiding/ ABP News Image


The anti-terror operation ended after nearly 12 hours. "After opening the doors of the house (where the terrorist was holed up), the force went inside and found the suspect dead along with weapons," Additional Director General of Police (Law and Order) Daljit Chaudhary said




The IG ATS Aseem Arun confirmed that the slain terror suspect was an active member of the ISIS. "The slain terror suspect belongs to the Khurasan module of the ISIS and was an active member"




Anti-terror operations were carried out to get hold of terrorists, suspected to be linked with the Bhopal-Ujjain train blast near Jabdi station in Shajapur district of Madhya Pradesh on Tuesday in which at least 10 people were injured


Explosives recovered from IS terrorist from Lucknow/ ABP News Image


Speaking to the media after the anti-terror operation was over, Arun said, "Efforts were made to catch the suspected terrorist (identified as Saifullah) alive, but unfortunately this did not materialise. We fired tear gas shells and chilly bombs, so that he comes out. But, he did not come out."




The ATS commandos then stormed inside the house (after issuing a warning to the terrorist), Arun said, adding "The suspected terrorist then fired at the ATS commandos, which was then appropriately retaliated by the ATS commandos




After this, two rooms were thoroughly searched and checked, and the person identified as Saifullah was found dead




"One pistol, revolver, knife and ammunition have been recovered," IG ATS said




The commandos also saw a wire wrapped around the stomach of the terror suspect: IT AGS




We suspect that it could possibly be an explosive. Hence, the Bomb Disposal Squad has been called to clear the room first. After this the investigations would commence: IT AGS




On earlier reports of two terrorists being holed up in the house, the IG ATS, said, "Since we were using the tube cameras to ascertain the details (of the suspected terrorists), the image was not very clear, and it appeared that there may be two terrorists holed up in the house. But, when the search and clear operations were carried out, only one dead body was found"