IT department grills Shivakumar for four hours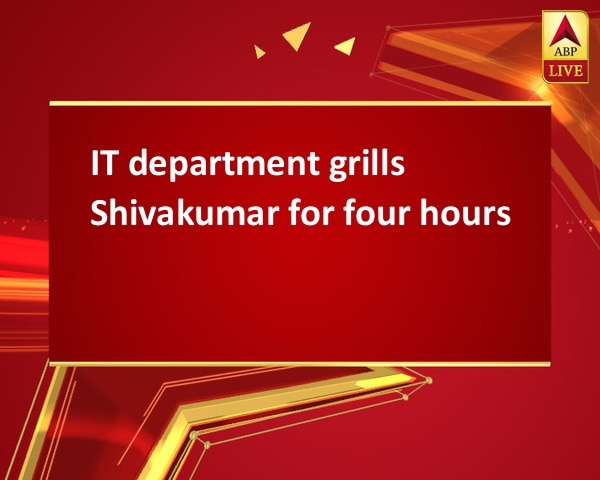 By:

ANI
Updated:
07 Aug 2017 06:20 PM
Bengaluru (Karnataka) [India], Aug 07 (ANI): The Income Tax Department on Monday questioned Karnataka Energy Minister D. K. Shivakumar for almost four hours in connection with the raids conducted at his various addresses.
Shivakumar first came under IT departments net when his home and resort in Bengaluru were raided on August 2.
After coming out of IT department's office, Shivakumar didn't divulge much details and told reporters that "I have done all that they have said. I was taken care of and the hospitability was also good".
Earlier in the day, Shivakumar arrived at the income tax office located on Queens Road at around 11.30 am for questioning. The minister was summoned to the questioning under Section 131 of the Income Tax Act.
Though the income tax department is yet to issue an official statement on the amount retrieved from the more than 60 locations that it raided across the country and which were allegedly linked to Shivakumar, his family and his associates, media has quoted sources in the income tax department, as saying that allegedly over Rs.300 crore in "undisclosed income" has been retrieved.
Raids were undertaken between last Wednesday and Saturday.
The opposition has claimed the raids on Shivakumar to be politically motivated. Tax officials, however, have denied the charge, saying the timing of their raids had nothing to do with the presence of Gujarat MLAs at the Eagleton Resort on the outskirts of Bengaluru.
The raids were conducted at a time when 43 Gujarat Congress MLAs were lodged at Shivakumar's Eagleton Resort near Bengaluru in a Congress party attempt to thwart horse-trading ahead of Rajya Sabha election in Gujarat. (ANI)
This story has not been edited. It has been published as provided by ANI