IT Department wants answers: 15-question notice slapped on Janardhana Reddy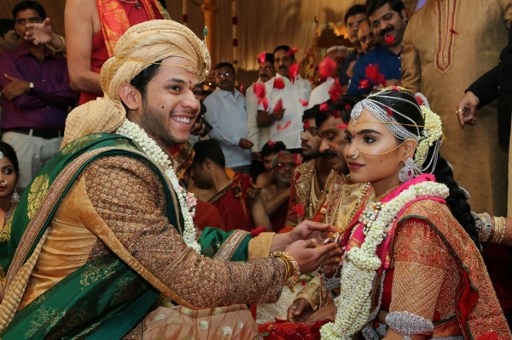 BENGALURU: Days after Karnataka's mining baron and former BJP Minister Gali Janaradhan Reddy spent an estimated Rs 500 crore on his daughter's "fat" wedding in the city on November 16, the Income Tax (IT) department in a 15-point questionnaire has asked Reddy to disclose the amounts he had incurred on various functions conducted during the pre-marriage, marriage and post-marriage, with the number of guests who attended them and the source of such expenditure.
"This is a statutory requirement with which you are legally bound to comply by November 25, 2016," said the notice.
The lavish wedding, spanning five days, at the sprawling Bengaluru Palace grounds has stirred a hornets' nest as it was performed when people were queuing up outside banks for cash after the November 8 demonetisation.
QUESTIONS THE IT DEPARTMENT WANTS ANSWERED
:


"Furnish the expenditure incurred during the marriage function of your daughter Brahmani with Rajeev Reddy by Friday," said Sanjiv Kumar Verma, Assistant Director of Income Tax (Investigation), in a notice to Reddy under section 133A(5) of the IT Act, 1961.


"What are the programmes managed by event management during the functions and if any amount was paid to any individual for entertainment during the marriage," Verma asked in the notice.


The notice also sought in detail expenditure incurred on catering, decoration, light & sound, music, transportation, accommodation, security, venue, photography and videography and on religious functions.


Reddy has also been asked to give details of the jewellery, dress materials, personal wear and other valuable purchases made by him, his family members and close relatives for the wedding, including the source for them.INVESTIGATION SO FAR:


In a related development, the tax department conducted surveys at 10 locations in Bengaluru and Hyderabad of high-end event management firms, catering and multi-media service providers who were engaged for the wedding.


"On receiving reports of heavy spending for the opulent wedding, the officials have initiated the action to check the account books, payment receipts and contract portfolios of the firms which specialise in creating special ambience and customised display for special events," said sources on the condition of anonymity.


The firms are learnt to have supplied special Swiss tents, expensive cutlery, multi-cuisine food and pyrotechnics for the gala wedding in the city centre.BACKGROUND:


The 49-year-old Reddy, a former BJP lawmaker, is on bail after languishing for 40 months in jail for his alleged involvement in the multi-core mining scam that rocked the southern state in 2010-11.


Though Reddy has been maintaining a low profile since his release in January 2015 on conditional bail by the Supreme Court, an expensive marriage invitation he sent out nearly a month ago with an LCD screen playing a pre-wedding video raised eyebrows and brought him back into the limelight.


On the same day, T. Narasimha Murthy, 52, a Bengaluru-based legal activist, had submitted a memo to V.L. Balakrishnan, Directorate General of Income Tax, to investigate how much money Reddy was spending on the wedding, as he had hired the royal palace for five days since November 12, invited several film stars from Chennai, Hyderabad and Mumbai and other celebrities for the reception, and flown in cultural troupes from abroad, including Brazilian dancers.


Barring a local news channel, funded by Reddy, media was barred from covering the wedding, as it is a family event and due to security constraints.