IT dept issues notice to AAP, says 'major discrepancies' in party's donation records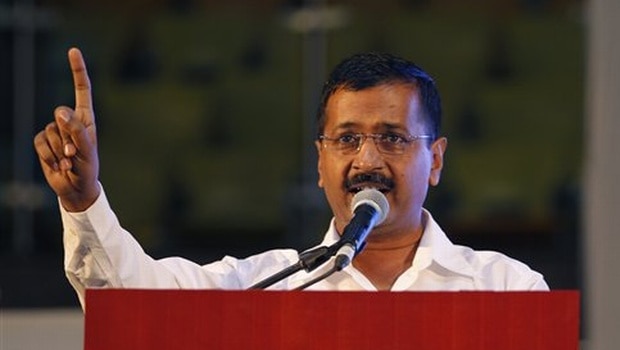 NEW DELHI: Delhi's ruling Aam Aadmi Party on Tuesday landed in a fresh trouble as the Income tax department has issued a notice to the party for discrepancies in donor's list it had submitted to tax officials.

The IT department said it came across major discrepancies in AAP's donation records as details of hundreds of people who donated more than Rs 20,000 to party are missing.

It has asked the party to appear on May 15.

According to sources, AAP failed to respond to over a dozen notices that were sent to the party by the IT department.



The AAP has faced accusations by its former members of accepting donations from dubious firms with no credible source of income or legitimate addresses.

Recently, AAP came under Home Ministry's scanner when it sought details of foreign donations received by the party.

The Ministry had asked AAP to  furnish details of  overseas fundings after suspecting that it might have violated FCRA provisions.

The party had termed the Centre's move as "political witch hunt".

"It is a clear case of political witch hunt. All the agencies at the Centre's disposal have been unleashed against Aam Aadmi Party, its government in Delhi and its ministers. Which is very dangerous for democracy," AAP had said.

"It is worth mentioning that the Ministry of Home Affairs had given us a clean chit before the high court on this issue and now they are sending us fresh notices," it said.

AAP leader and its spokesperson Raghav Chadha alleged that the Centre has unleashed all the agencies against AAP.

"Wondering what happens when a political infant like AAP chooses honest, transparent politics?  Frivolous allegations and investigation. Political titans witch-hunting AAP must realize our collective morale is strong enough to weather your baseless, short lived investigations," he had tweeted.