J-K: 7 kg of Heroin seized, five held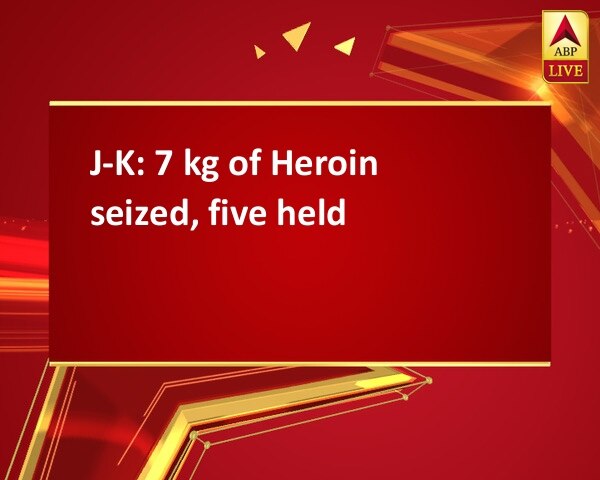 By:

ANI
Updated:
05 Jan 2018 10:15 PM
Jammu [Jammu and Kashmir], January 5 (ANI): The Jammu and Kashmir Police has seized 7 kg of Heroin from five people in the region, calling it "surgical strike" against drug peddlers.
"To curb the menace of drugs in this state, yesterday, we got a big catch of heroin which was coming from across the Pakistan border. We caught a car in which two people were travelling - Mohhamad Rafique, and Somnath Alias Soma. Both of them are notorious drug peddlers," Inspector General of Police (IGP), Jammu, SD Jamwal, said in a press conference here today.
"We were following this in a sustained manner after we got a tip-off. We recovered 2 kg of Heroin and when we operated further and during the interrogation, we managed to pin point three more people who were part of this gang," he added.
The three people were identified as Jabbar Singh alias Sunny, Jankar Singh alias Kosha and Raju Singh.
They all were operating as a gang in the region. All of them were arrested.
"During interrogation and disclosure, we managed to recover 7 kg high-grade Heroin which had the marking of Afghanistan and Pakistan," Jamwal said.
He said the police were further investigating the case.
The police said the gang was in touch with some foreign agents also and the seized drug was to be transported to Punjab.
The police also arrested four more drug peddlers in the state and seized 102 g of high-grade Heroin. (ANI)
This story has not been edited. It has been published as provided by ANI