Jailed Dr. Kafeel Khan gets bail in Gorakhpur infants death case
Dr Kafeel is among the nine accused of the BRD Medical College and Hospital case involving death of 63 children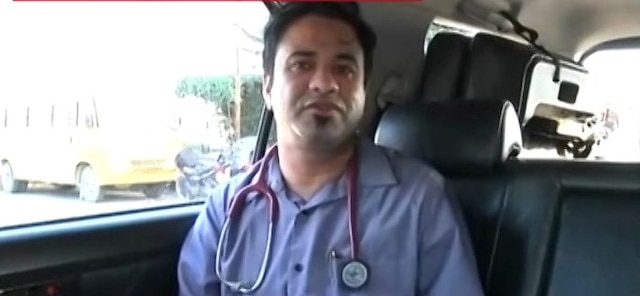 Gorakhpur
: Dr. Kafeel Khan, an accused in the BRD Medical College case involving the death of 63 children last August due to disruption in Oxygen supply was granted bail by the Allahabad High Court.
(ABP News image)

The court has said in its judgment that the allegations against Dr. Kafeel in the chargesheet do not have concrete evidence.

Dr. Kafeel is among the nine accused of the BRD Medical College and Hospital case involving the death of 63 children, including infants, in August 2017 within four days due to disruption in the supply of oxygen to medical owing to non-payment of dues to the vendor.

The state-run medical college is the single largest government-aided facility in Gorakhpur which also attends to the patients from nearby areas like Maharajganj, Deoria, Kushinagar, Basti, Siddharthnagar, Sant Kabirnagar, Ballia, certain areas of Bihar like Gopalganj and Siwan, besides border areas in neighboring Nepal.