Amid Major Developments In Jammu And Kashmir, PM Holds CCS Meeting
Amid major developments and curfew across Jammu and Kashmir, PM Modi calls a cabinet meeting on Monday morning.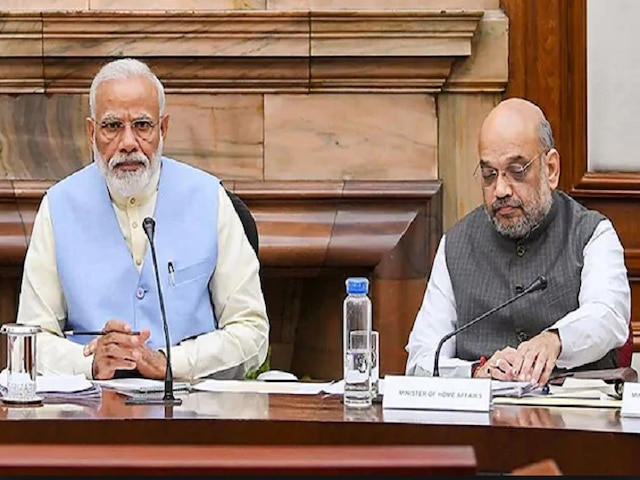 New Delhi: Amid massive developments in Jammu and Kashmir, the Modi cabinet held a Cabinet Committee on Security meeting and a cabinet meeting at 9:30 am on Monday. The meetings took place at PM Modi's residence. As per sources, the agenda was meeting was to discuss the current state of affairs in Kashmir and take some important decisions over the same. The meeting was called at a time when the whole nation is heated up over the alert in the state and over the speculations of revoking Article 35A. 

The governor on Sunday night also held a meeting with Chief Secretary and DGP to discuss the security situation today. The Governor sought a report from Chief Secretary on every hour situation in Jammu and Kashmir.

As per sources, Home Minister Amit Shah held a meeting with senior officials on Sunday. In the meeting National Security Advisor Ajit Doval and Home Secretary Rajiv Gauba were also present. As per sources, Amit Shah's meeting was on security situation. Usually, PM Modi's cabinet meetings take place on Wednesdays, but this time a meeting has been called on a Monday.

Restrictions imposed in several parts of Jammu and Kashmir:

Restrictions and night curfews were imposed in several districts of Jammu and Kashmir as the Valley remained on edge with authorities stepping up security deployment.

The government imposed restrictions under Section 144 of the CrPC in Srinagar district with effect from Sunday midnight as a precautionary measure, officials said.

"There shall be no movement of public and all educational institutions (in Srinagar district) shall remain closed," according to an order.

It stated that there was a complete bar on holding any kind of public meeting or rally."Identity cards of essential services officials will be treated as movement passes wherever required," the order said.

Schools and colleges in Jammu, Kishtwar, Resai, Doda and Udhampur districts were also ordered to remain close on Monday, the officials said.