Honour of vote more important than that of daughter's: JD(U) leader Sharad Yadav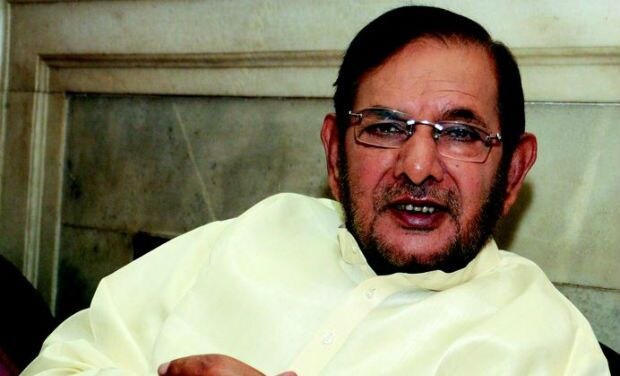 Patna: Raking up another controversy, Janata Dal(United) leader Sharad Yadav said that 'honour of vote is important than that of daughter's'.
"Honour of vote is bigger and important than honour of daughter. If daughter's honour is compromised, it only affects the village or community but if the vote's honour is compromised, it impacts the entire nation," Yadav said.
The former National President of JD (U) was addressing a public gathering on Tuesday in Bihar's capital Patna, when he raised brows of many by quoting this controversial remark.
Yadav, who is also a member of Rajya Sabha, was speaking on the occasion of birth anniversary of former Bihar CM Karpoori Thakur.
Take note of his derogatory comments, The National Commission for Women has issued a notice to him.
 This is not for the first time the JD(U) leader has commented in such a manner, In 2015, he had to express regret over his controversial comments against minister Smriti Irani and said he respected her and had defended her earlier.

"I regret (the controversy). I respect her," he said in Rajya Sabha, after Leader of the House Arun Jaitley said a "very improper impression" had been created in the media on Yadav's remarks during a discussion in the House two days ago.

Jaitley urged Yadav to clarify his remarks and put the controversy to rest.

A major controversy had broken out when Yadav had commented on the complexion of women from a particular part of the country.