J&K: Veteran Congress leader Saifuddin Soz echoes separatists' views on Kashmir
Former Union Minister Saifuddin Soz legitimises the assessment of former Pakistani President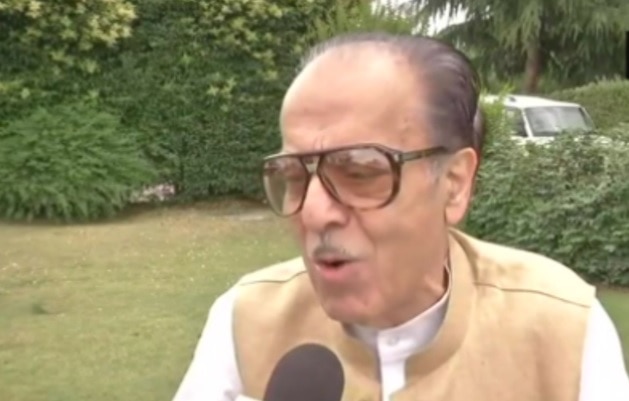 Srinagar: In a controversial statement former Union Minister and Jammu and Kashmir Congress leader Saifuddin Soz suggested that Kashmiris would prefer to be independent if they are allowed to exercise 'free will'.
The claims were made in Soz's book, where he is legitimizing the assessment of former Pakistani President, saying the "former Pakistani President Parvez Musharraf's 10-year-old assessment that people of Kashmir would prefer to be independent if allowed to exercise free will appears to be correct even today".

The leader also said "Peace can never happen in Kashmir through military".






LIVE: @BJP4India takes on @INCIndia leader Soz, says "He has expressed his love for #Pakistan"https://t.co/JQJlKZeiOk pic.twitter.com/ZRVYEXnPMQ


— ABP News (@abpnewstv) June 22, 2018



The statement is being slammed by various parties as they claim that Soz is echoing the views of separatists.

Taking on Soz, senior BJP leader Subramanian Swamy said, "As central minister he (Saifuddin Soz) benefited from Centre's power when his daughter was kidnapped by JKLF. There's no use of helping these people. Whoever wants to stay here can stay abiding by the Constitution, if they like Musharraf we'll give them a one-way ticket".