Jharkhand: Former deputy mayor & 3 others killed with AK-47 in Dhanbad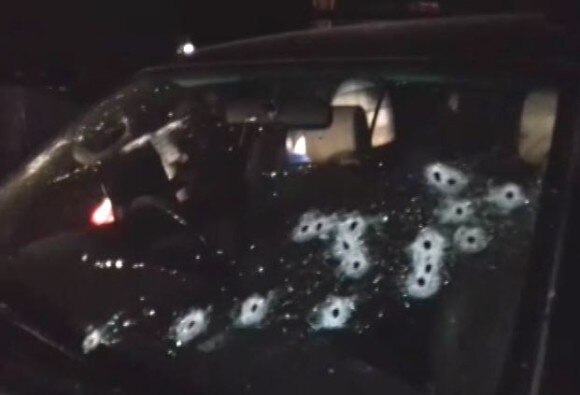 Jharkhand: In a massive gang-war, former deputy mayor and three others were shot dead in Jharkhand's Dhanbad on Tuesday night. The most outrageous part of the incident was the shooters used AK-47 to kill the 4 people. Former deputy mayor's supporters are calling it a political vendetta.



Jharkhand: Former Deputy mayor of Dhanbad Neeraj Singh and 3 others died in a shootout near Steel Gate, Dhanbad. pic.twitter.com/mBrJmcSujF


— ANI (@ANI_news) March 21, 2017
Former deputy mayor Neeraj Singh was travelling in a Fortuner car with four other people. Neeraj Singh was sitting next to the driver. The cops also found Rs 50 crore from the spot.
Singh was on his way back home when the incident took place, the shooters blindly shot at his car the moment his car slowed down at the speed breaker. Thereafter, all the injured were rushed to the hospital.
Along with Neeraj Singh, his driver, bodyguard and his partner named Ashok Yadav lost their lives.
Neeraj Singh was a Congress leader and he also fought 2014 assembly elections. He has been considered as king of coal belts. Coal mine business has had a history of supremacy feud in Dhanbad.