Karnataka: Mayawati sacks BSP MLA N Mahesh for skipping floor-test
BSP MLA N Mahesh had earlier claimed that he was directed by Mayawati to skip the proceedings of the Assembly.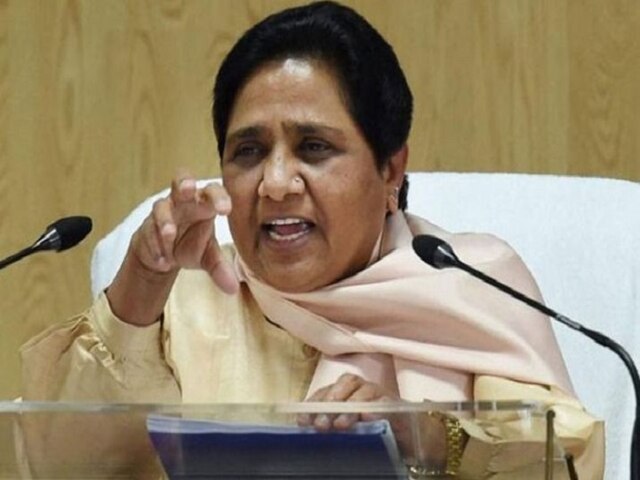 New Delhi:
Bahujan Samaj Party Supremo Mayawati on Tuesday sacked Karnataka MLA N Mahesh from the party for violating the party guidelines and remaining absent during the floor-test in the Assembly.
She took to Twitter to announce his immediate expulsion from the party.
Taking a serious note of BSP MLA N Mahesh's absence during the Karnataka floor test, which was in violation of party's direction of supporting the Kumaraswamy government during the trust vote, the party has decided to expel him with immediate effect, Mayawati tweeted in Hindi.


N Mahesh, the former state president of BSP had however asserted earlier that Mayawati directed him to abstain from voting in the floor-test.




कर्नाटक में कुमारस्वामी सरकार के समर्थन में वोट देने के पार्टी हाईकमान के निर्देश का उल्लंघन करके बीएसपी विधायक एन महेश आज विश्वास मत में अनुपस्थित रहे जो अनुशासनहीनता है जिसे पार्टी ने अति गंभीरता से लिया है और इसलिए श्री महेश को तत्काल प्रभाव से पार्टी से निष्कासित कर दिया गया।


— Mayawati (@Mayawati) July 23, 2019


The floor-test  in Karnataka Assembly today resulted in the collapse of the 14-month old Congress-JDS government, after the confidence motion moved by Chief Minister H D Kumaraswamy was defeated in the Assembly by six votes.

Twenty one MLAs- Congress-JDS (17), BSP (1), Independents (2) skipped the proceedings, reducing the effective strength of the House to 204.

The magic figure required was 103.

The motion was defeated with 99 members voting for the motion and 105 against it.

Over the last three weeks, the fate of the coalition government was hanging by a thread for the last three weeks, with the Supreme Court verdict that rebel law makers ought not to be compelled to attend the session tipping the scales in favour of the BJP.