Kasauli: Hotel owner who allegedly killed govt official leading demolition drive arrested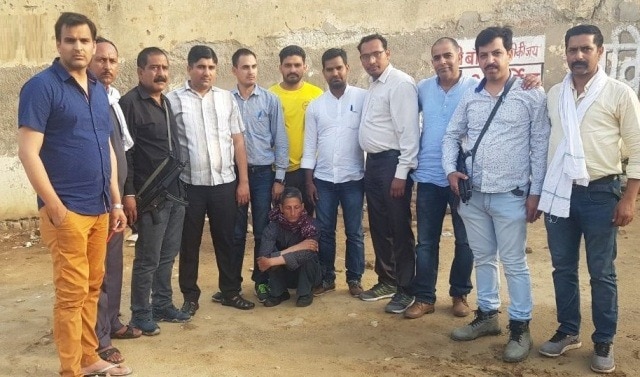 SOLAN: The man who shot dead a woman government official leading a demolition drive in Himachal Pradesh's Kasauli has been arrested by police from Vrindavan-Mathura area of Uttar Pradesh.

Assistant Town and Country Planner Shail Bala Sharma had on May 1 gone to supervise the demolition of unauthorised construction at Kasauli's Narayani Guest House where its owner Vijay Singh had allegedly shot at her. She later succumbed to injuries, while another government official accompanying her had sustained serious injuries.

Police officials said the accused, who was not using his mobile phone since the murder, had shaved off his moustache and tonsured his head to conceal his identity. He is being brought to Kasauli.



Expressing anguish over the delay in the arrest of the accused, Chief Minister Jai Ram Thakur earlier told reporters in New Delhi: "I am in regular touch with top police officials. As per my information, he's likely to be arrested today (Thursday) or tomorrow (Friday)."

Police officials said Vijay Singh shot dead the official when she insisted on executing the apex court order to demolish illegal constructions at his guest house.

After the crime, Vijay Singh, a Himachal Pradesh State Electricity Board employee who was on leave for three weeks, disappeared into a nearby forest.



Meanwhile, the Supreme Court on Thursday castigated the Himachal Pradesh government saying said it cannot "encourage" people who break the law, while observing that the "very unfortunate" killing of a woman officer allegedly by a Kasauli hotel owner was due to the the "non-implementation" of law.

The apex court pulled up the Himachal Pradesh government and said it cannot "encourage" people who break the law and carry out illegal constructions while asking it to ensure implementation of the law on illegal constructions.