Kashmiri separatist Yasin Malik on ED's radar; FEMA notice issued
The Kashmiri separatist leader has been issued a notice under Foreign Exchange management Act by the Enforcement Directorate for an alleged forex violation of Rs. 48.23 lakh in a 2001 case. A Srinagar based couple has also been registered under the same.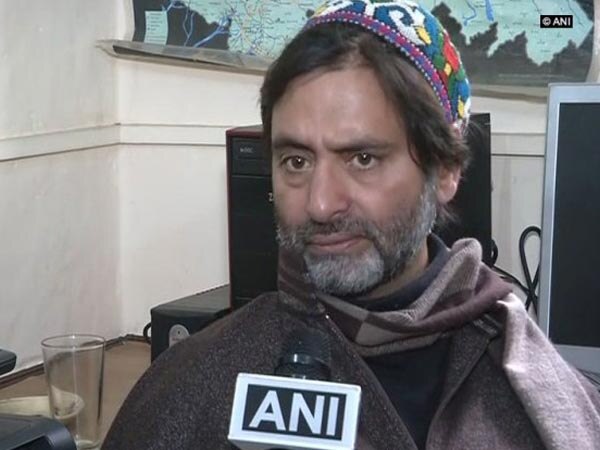 New Delhi:  Fresh troubles have brewed up for the Jammu and Kashmir Liberation Front chief Yasin Malik in the form of a FEMA notice issued by the Enforcement Directorate.
ED which is the central financial investigation agency has issued a show-cause notice to the Kashmiri separatist leader Yasin Malik and a Srinagar-based couple for money laundering and violation of foreign exchange.
The notice has been issued under the provisions of Foreign Exchange Management Act against an alleged forex violation of Rs. 48.23 lakh.
The case relates to a 2001 FIR where US dollars 1,00,000 were seized from the couple Mushtaq Ahmad Dar and Shammia alias Shazia alias Bitti. The amount equals to 48.23 lakhs of INR according to the conversion rates at the time.
Also read: 
Now movie on Hardik Patel and Patidar agitation
Dar reportedly told the police that the money was given to him by a person in Nepal to be handed to the JKLF chief. Malik was arrested in the case but was later let off on bail.
The FEMA notice has been issued after investigators completed their over decade-long probe, officials said.
The agency has asked Malik and the two others to reply to the notice in the next 30 days after which civil adjudication proceedings will begin against them.
On March 15, the ED had summoned Malik and separatist leader Syed Ali Shah Geelani in different money laundering and FEMA cases but Malik never went.
JKLF, chaired by Malik, is that front which had originally spearheaded armed militancy in the Kashmir Valley. Malik however later renounced violence in 1994 and adopted peaceful methods to come to a settlement on the Kashmir conflict.
(based on PTI inputs)