Kozhikode: Feel pride when Kerala diaspora is praised in Gulf countries, says Modi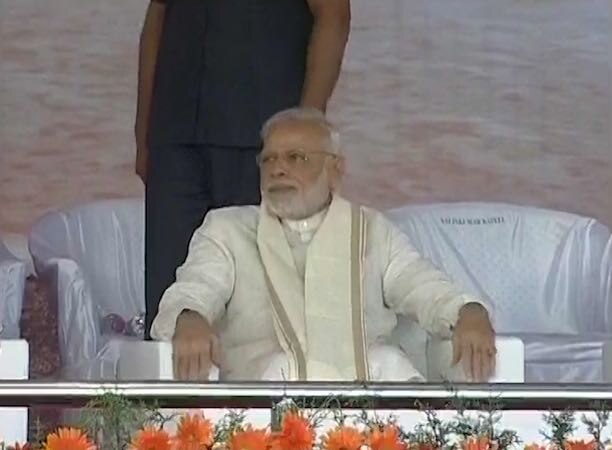 Kozhikode (Kerala): Prime Minister Narendra Modi on Saturday reached out to Kerala, saying he feels a sense of pride when he hears praise for its diaspora during his visits to Gulf nations.

He also announced that the BJP will one day be the instrument to change Kerala's fortunes.

Addressing a rally here to coincide with the BJP national council meeting here, Modi said: "Whenever I got an opportunity to visit Gulf countries, apart from my official talks with their leaders, I asked them to arrange a meeting with the people of India residing there, and especially the people of Kerala."

"I felt a sense of pride when I heard the praise of people of Kerala for their hard work and dedication," the Prime Minister added.

Thanking the state for electing a BJP lawmaker for the first time during the state elections, Modi said: "The destiny of Kerala will change (for the better) and the BJP will be the instrument to bring the change."

Modi also said that Kerala is God's Own Country, and is the "land of great saints. The place has an impression of purity and holiness."

"The devotion, spirituality is not because of the land but because of people, saints and culture here," Modi said, adding, "The people of Kerala are seen with respect in the country and the world."

The Prime Minister also hailed the sacrifice of the RSS and Bharatiya Janata Party (BJP) workers in the state and said, "Sangh and BJP Karyakartas from Kerala have seen and faced so much. Today too, when the party isn't in power here but they are continuing to serve."

"I want to assure the party workers in Kerala that their sacrifice and hard work will never go in vein," Modi added.