Lashkar militant Sandeep Sharma, an expert in looting ATMs, held by J&K Police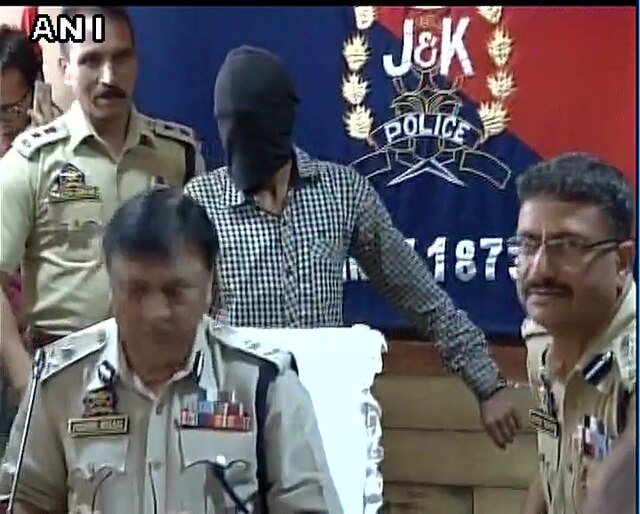 New Delhi: A suspected militant named Sandeep Kumar Sharma was apprehended from Anantnag district, said Jammu and Kashmir Police on Monday

Muneer Khan, IG, J&K Police, said Sharma had expertise in looting ATMs and was involved in at least three terror attacks.  Sharma is a resident of Uttar Pradesh and is son of Ram Kumar Sharma.

"He got in touch with Lashkar militants in January 2017 through one person named Shakoor, a resident of Sopore and when they came to know he can loot ATMs, banks and cash vans then they enrolled him. He used to loot ATMs and share the booty with them," Khan said.

"The militants of Lashkar took help from Sandeep to loot ATMs, and they also indulged in immoral activities in the villages," Khan added.



Militants have in recent months looted over a dozen banks or ATMs across Kashmir, escaping with around Rs 1 crore.

Khan said when LeT commander Bashir Lashkari was eliminated, Sharma was in same house where the former took shelter.

Lashkari was killed on July in an encounter in Anantnag district. Sharma was involved in the attack on an army convoy there.