Leadership will not change in state: Arun Jaitley on BJP's defeat in Rajasthan by-polls
We took steps to increase income of farmers: FM Arun Jaitley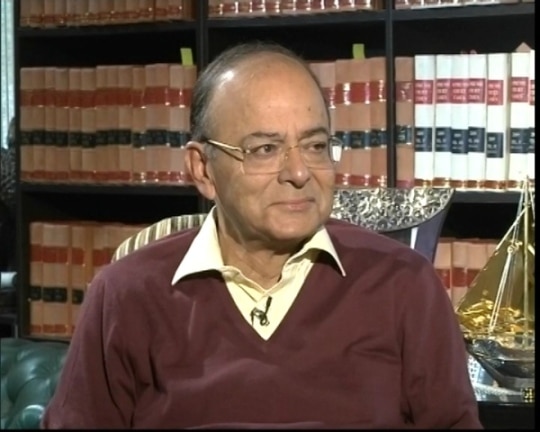 New Delhi:
Finance Minister Arun Jaitley on Sunday said that BJP's last full budget isn't anti-middle class and his government has already provided many benefits it in the last four Union Budgets. He also added that compared to UPA government, NDA has given more benefits to the middle class.
Responding to party's defeat in recent Rajasthan by-polls FM said that BJP is concerned but he also made it clear that leadership will not change.
Here are important excerpts from the interview which Arun Jaitley gave to ABP News channel:


We can't leave coming generations under the burden of debt: Arun Jaitley


We took steps to increase income of farmers: FM


In last 4 budgets, middle class got many benefits: Arun Jaitley





#Budget2018-Middle class will get benefit from this Rs 40,000 standard deduction: #ArunJaitleyOnABPhttps://t.co/9aOZMrMN0ipic.twitter.com/WuGDvq52hM


— ABP News (@abpnewstv) February 4, 2018


Efforts are being made to strengthen new middle class: FM


Compared to UPA govt, we gave more benefit to middle class: FM Jaitley


Discipline must in tax system: Arun Jaitley


Leadership will not change in Rajasthan: Jaitley on BJP's defeat in Rajasthan by-polls


We are concerned because of defeat in Rajasthan by-polls: Arun Jaitley


Money from cess tax will be used for welfare of poor: Arun Jaitley


It is pertinent to mention here that Finance Minister Arun Jaitley presented the Union Budget 2018-19 on Thursday which was criticised by the opposition as anti-middle class.