Light transport aircraft Saras completes second test-flight successfully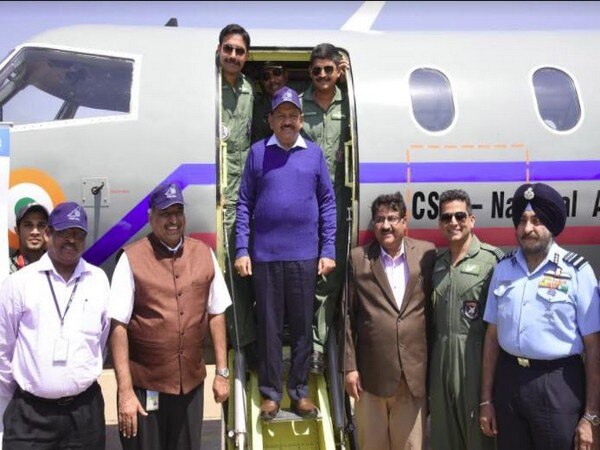 By:

ANI
Updated:
21 Feb 2018 07:35 PM
New Delhi [India], Feb 21 (ANI): India's indigenous light transport aircraft SARAS was successfully test flown for a second time on Wednesday.
The flight took off from HAL's airport in Bengaluru for a text book flight.
Commanded by Wing Commander U.P. Singh, Group Captain R.V. Panicker and Group Captain K.P. Bhat of Indian Air Force- Aircraft and System Testing Establishment, this was the second of the 20 test flights planned for SARAS PT1N, before freezing the production version.
The first successful test was carried out on January 24, this year.
The design and development of the aircraft is being done by CSIR-National Aerospace Laboratories, NAL.
Meanwhile, Science & Technology Minister Dr Harsh Vardhan congratulated the CSIR-NAL scientists and the commanders of Indian Air Force.
He said that the flight commanders deserve special appreciation, for their courage to fly an aircraft, which was rejected earlier.
The minister also announced commendation award for the Commandant and the test crew of ASTE.
"The project was dumped by the previous government, after an accident during test flight in 2009. Though the Directorate General of Civil Aviation, DGCA had exonerated the aircraft from any design flaw or poor-quality production, no effort was made to revive the project," said Dr Harsh Vardhan, who was present during the second test flight today.
"The credit for reviving the indigenous project goes to the present government headed by Narendra Modiji, who had given a thrust to 'Make in India' mission. It is the culmination of joint team efforts of ASTE, DGAQA, CEMILAC and HAL", he added.
After the project was revived by the present government, NAL incorporated design modifications and improvements on the SARAS PT 1 model, like 2x1200 shp engines and 104-inch diameter propeller assembles to cater to second segment climb gradient requirements, improved flight control system, rudder area, main wheel and brakes to cater to 7100 kg AUV, indigenously developed stall warning system, etc.
According to NAL, the production model design is expected to be ready by June-July this year. (ANI)
This story has not been edited. It has been published as provided by ANI