Ram Rahim convicted in sexual harassment case, quantum of punishment on August 28
The special CBI court pronounced its judgment over Sexual Harassment case against Ram Rahim at 2:30 pm on Friday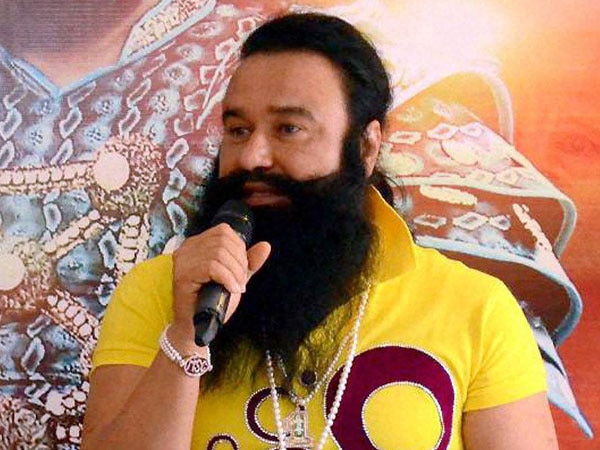 Haryana: The Panchkula court is set to pronounce its judgment in Dera Sacha Sauda Chief Baba Ram Rahim's sexual harassment case.
LATEST UPDATES:


Gurmeet Ram Rahim convicted in sexual harassment case


Electricity of Panchkula's residential areas has been cut


Ram Rahim reaches Panchkula court, stands in court room with folded hands


Ram Rahim's followers purchase a special sofa worth Rs 90,000 for him to sit in the courtroom


Ram Rahim's cavalcade leaves Sirsa for Panchkula


Haryana CM appeals to maintain peace


Hundreds of followers block roads, lay down flat on roads


Many Dera followeres faint as Ram Rahim's convoy passed them


HC suggests secuity officials not to hold back from using weapons if needed




The cavalcade to reach Panchkula's special CBI court for the verdict


Supporters raise slogans as Ram Rahim's cavalcade leaves for court


Army called in to handle the out of control followers


Internet services cut off in Punjab and Haryana


The railways on Friday cancelled over 200 Haryana-bound trains as security concern


With hours left for the CBI court's verdict, tension mounting in Haryana's Panchkula and  adjoining areas , Army was called in to deal with any situation along with other security forces.
Central para-military forces and Haryana Police tried to evict the Dera Sacha Sauda supporters gathered in thousands at various places in Panchkula, through the intervening night of Thursday and Friday.
However, the sect disciples stayed put.
The verdict in the rape and sexual exploitation of a woman devotee allegedly by self-styled godman -- the Dera chief -- was likely to be announced around 2.30 pm.
Haryana Director General of Police (DGP) B.S. Sandhu said that 20 columns of the Army have been requisitioned. They have staged a flag march on Friday morning.
This is in addition to thousands of para-military forces and Haryana Police personnel already deployed in Panchkula.
Residents of Panchkula town had been facing a harrowing time in the past 72 hours with the heavy deployment of security forces, Dera followers swarming roads, parks and other open spaces and several roads being barricaded.
Shops and other establishments remained shut on Friday fearing violence after the verdict.
The Dera chief was expected to arrive in the Panchkula special CBI court on a helicopter from his sect headquarters near Sirsa town in Haryana. He was asked to be present during the verdict.
Police sources said that the sect chief will fly out from his Sirsa headquarters around 12 noon.
Singh, late on Thursday night, issued a video appeal to his followers to leave Panchkula and return to their homes.
"I had appealed to followers earlier also not to go to Panchkula. I appeal to them to return to their homes. I will appear before the court and I will go there," he said in his appeal.
The situation was tense at the Dera headquarters, about eight km from Sirsa town.