Lucknow: Haj House wall repainted from saffron to yellow
Haj Samiti Secretary RP Singh has blamed the contractor for the incident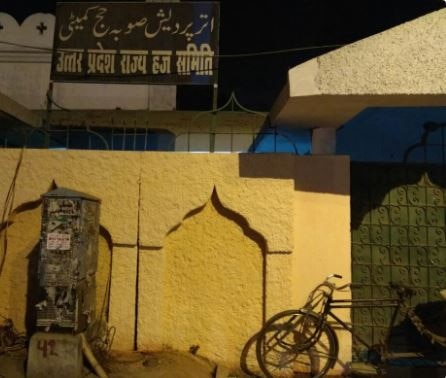 NEW DELHI:
 The Haj House in Lucknow, which was in news for being painted in saffron colour now sports a yellow colour boundary wall.
Image: ANI/ TWITTER
On Friday, the wall looked like this -
IMAGE: ABP NEWS
The opposition parties and religious leaders had objected the move on Friday and on Saturday, the colour was changed from saffron to yellow.
Haj Samiti Secretary RP Singh has blamed the contractor for the incident and said that strict action will be taken against the guilty.
ALSO READ: 
With Lalu gone, who will lead RJD now?
On Friday, UP Minority minister Mohsin Raza, lone Muslim face in the Uttar Pradesh cabinet, said, "There is no need for controversy in such things, saffron is an energetic and bright looking colour, the building looks beautiful. Opposition has no big issues against us so they raise inconsequential things"
Meanwhile, the office of the saffron-clad Chief Minister of Uttar Pradesh Yogi Adityanath, was also painted in saffron colour last year.
This is one of the first incidents of repainting in Uttar Pradesh.