Pune: 6 asphyxiate to death after fire breaks out at bakery in Kondhwa due to short-circuit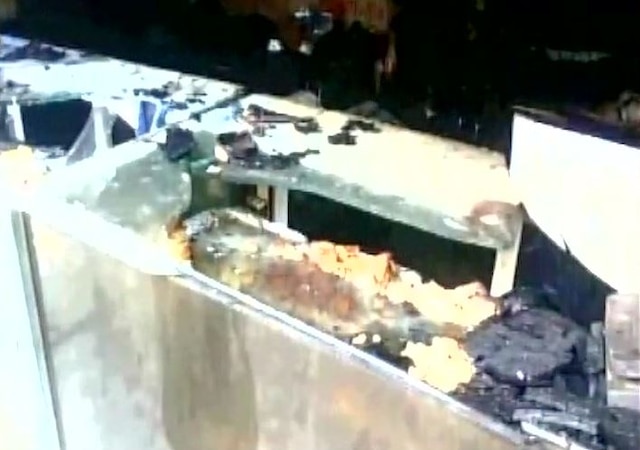 Pune: Six migrant labourers were asphyxiated to death when while sleeping in a locked bakery where a fire broke out early hours on Friday, an official said here.
ANI Photo
The fire, believed to be caused by a short-circuit, was noticed around 5.45 a.m. inside the Bakes and Cakes Bakery in Kondhwa suburb of the city, said a Pune police control official.
ANI Photo
The six workers, said to be north-Indian migrants, were caught unawares as the blaze quickly engulfed the mezzanine floor on which they slept inside the bakery.
Rescue officials said the owner had locked the bakery shutter from outside, trapping the workers inside and seriously hampering the relief operation.
On December 20, a fire broke out in the Air India building, Nariman Point in Mumbai. The Air India Building is a 23-storey commercial tower.
Fire in Air India building in Nariman Point (ANI Photo)
Before this, almost a month ago, a massive fire broke out at a furniture market in Oshiwara, Mumbai on November 25.
Major fire at furniture market in Mumbai's Oshiwara (Picture: ABP News)