Major security lapse inside UP Vidhansabha, powerful explosive recovered; Yogi seeks NIA probe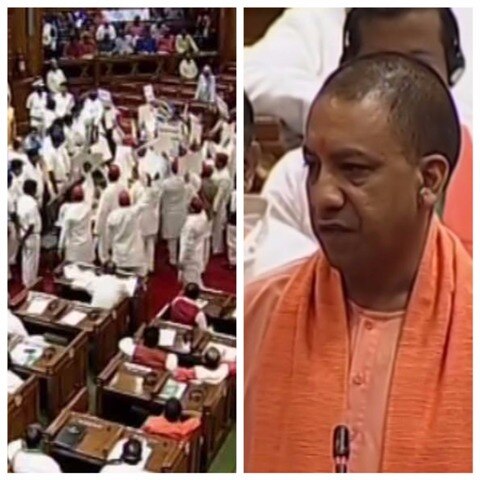 Uttar Pradesh: Chief Minister Yogi Adityanath went into a huddle with senior officers after a massive security lapse was reported in the state after explosive was recovered from inside the Uttar Pradesh assembly complex.
The security forces seized 60 gms of explosive PETN, which stands for Pentaerythritol tetranitrate.
Speaking on the issue, Chief Minister addressed UP assembly on Friday and asserted that "there can be no compromise when it comes to security".
He further added that, "even small amount of explosive is sufficient to blow off the whole assembly building".
"Yogi further said that anyone entering the house without a pass should not be allowed to enter". He also urged the MLAs not to carry their cellphones in the house and carry a notepad instead for reference purpose during speeches.
After Yogi's address, the speaker ordered that security detectors should be placed at the entrance and exits of the assembly.
He further added saying, "ATS (anti-terror squad) should be given entry inside the UP assembly".
Worried about the lapse in security arrangements, CM Yogi Adityanath called a meeting of his senior officials at 10:30 am on Friday.
PETN is one of the most powerful explosive materials known.
As per sources, the explosive was found wrapped in a plastic bag and was recovered placed under an MLAs seat.
The incident raises a lot of question like how did the explosive reach inside the assembly also, how did security officials miss it?
A probe has been launched by the security officials. More details on the same are awaited.