Mandsaur: After postmortem report, MP govt admits police bullets killed 5 farmers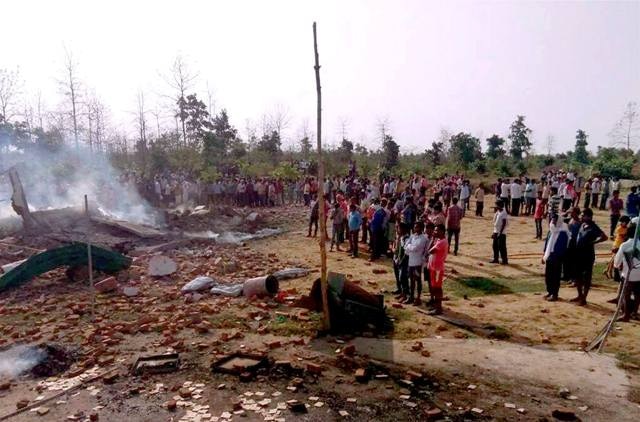 MANDSAUR: The Madhya Pradesh government on Thursday admitted that five farmers who died on Tuesday during protest in Mandsaur lost their lives due to police firing on peasants.
"It was established in investigation that the farmers died because of police firing, state home minister Bhupendra Singh said.
Singh, who earlier denied reports of firing by local police or CRPF on agitating farmers, said that based upon initial details provided to him, he had stated that police firing did not cause the death of farmers.
"I have amended my statement as soon as I received the correct information," he said.
The minister said that Investigations will be launched and those who were responsible for killings will be punished. Necessary actions in this regard will be taken by the chief minister, he added.
ALSO READ: Farmers' anger rocks Shivraj Chouhan's chair
Singh's statement came hours after the postmortem report of deceased farmers, in which marks of bullets were found on bodies, was handed over to the inquiry committee.
Asked what provoked the police to fire, the home minister said it is being probe in the magisterial inquiry. However, he said the situation was now peaceful in western Madhya Pradesh.
Earlier, the IG (Law and Order) Makrand Deuskar has also admitted that police did resort to firing during protest in the violence-hit district.
ALSO READ: MP: IG admits police opened fire during farmers' stir; Mandsaur DM, SP transferred
Five farmers were killed and several others injured as police opened fire on agitating peasants on Tuesday in Madhya Pradesh.  The deaths took place in Mandsaur, 340km from Bhopal.
The farmers were demanding minimum support price for their crops and loan waivers. The demand for loan relief has spread like wildfire across several states in northern India after the Yogi Adityanath government in Uttar Pradesh had fulfilled the BJP's poll promise by announcing a Rs 36,359-crore waiver.
Farmers had on Wednesday resorted to violence and arson in western Madhya Pradesh despite prohibitory measures, posing a major challenge for Chouhan and providing a rallying point for the opposition parties.
In view of the volatile situation, the Centre had rushed 1,100 personnel of RAF to the violence-hit state where the farmers have been agitating for loan waiver and better crop prices.
The Chouhan government had sought to cool the tempers by announcing certain measures, including a loan settlement scheme for those cultivators who had defaulted on repayment of farm loan borrowed by them earlier.
The scheme will cover around six lakh farmers, with accumulated dues of Rs 6000 crore, according to the government.