Mann Ki Baat: Use less cash, try to make digital payment, says PM Narendra Modi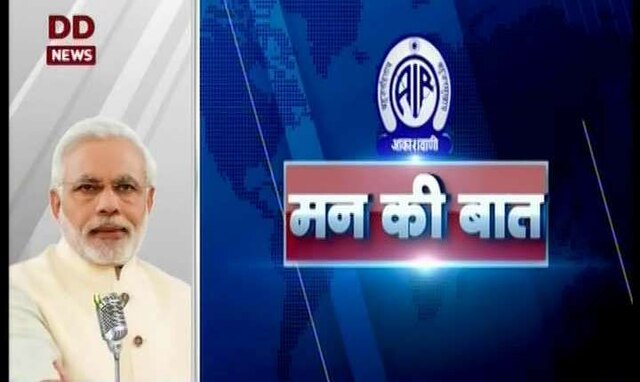 New Delhi: Pitching for digitalization during the 30th edition of ?Mann Ki Baat?, Prime Minister Narendra Modi on Sunday said the people of the nation have extended their support towards the movement of digital transactions and in the process, have successfully discarded corruption.
"India has extended its support to the movement towards digital transactions," the Prime Minister said in his radio address.
He further said that the nation is rejecting corruption and black money post demonetisation drive.
"From the last few months there is a movement towards increased digital payments particularly after demonetisation," he added.
Prime Minister Modi also acknowledged the positive outcome of the BHIM app, a digital payment application launched by the Centre.
"It's been more than two months since BHIM App was launched and over 1.5 crore people have downloaded the App," he added.
Here are important highlights:


Fight against blackmoney, corruption to continue: PM


India will always stand shoulder to shoulder with the people of Bangladesh: Modi


The massacre in Amritsar in 1919 left a deep impact on Shaheed Bhagat Singh: Modi


 Bhagat Singh, Sukhdev and Rajguru continue to inspire the nation: Modi


We are marking 100 years of Champaran Satyagraha. And this was one of the earliest Gandhian mass movements in India: PM


He returned to India and in two years he went to Bihar and what he did inspired the whole nation: PM on Gandhi


New India manifests the strength and skills of 125 crore Indians, who will create a Bhavya and Divya Bharat: Modi


India has extended support to the movement towards digital transactions.People of India have rejected corruption & black money: PM


Use less cash, try to do digital payment: PM


Making cleanliness an integral part of our lives and ensuring a clean India: PM


Depression can be overcome. We all can play a role in helping those suffering from depression overcome it: PM on mental health and depression


Launched in December last year for fast and secure cashless transactions, the indigenous digital payments app BHIM, enables digital payments through means like mobile wallets, USSD and RuPay that witnessed massive uptake and rise in transactions post demonetisation.
Prime Minister Modi has been stressing upon the importance of technology and digital transaction to curb corruption and flow of black money in the nation.
During his last radio address he had stated that the Indian economy has witnessed a shift to digital transactions in the last few months after the November 8 demonetisation move.
Earlier, Prime Minister Modi had also called on the nation to participate in the Lucky Grahak Yojana and Digidhan Vyapar Yojana, and embrace digital transactions.
In a bid to promote digital transactions, in his 27th 'Mann Ki Baat' radio programme the Prime Minister had announced Lucky Grahak Yojana for consumers and Digidhan Vyapar Yojana for traders.