MHA sanctions full-fledged intelligence wing to SSB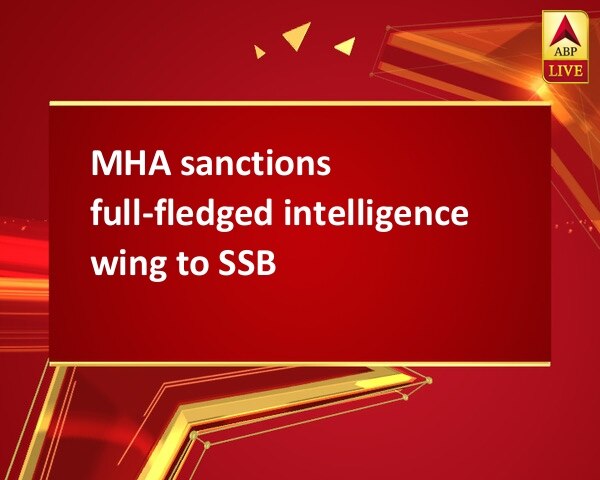 By:

ANI
Updated:
13 Jul 2017 11:10 PM
New Delhi [India], July 13 (ANI): The Ministry of Home Affairs on Thursday approved creation of 650 combatised posts for Intelligence setup of Sashastra Seema Bal (SSB).
SSB has been given the responsibility of guarding the Indo-Nepal and Indo-Bhutan borders where there are no restrictions on the movement of people on either side.
The area under SSB jurisdiction comprises densely populated foot hills and plains, thick jungles, under developed regions and inhospitable terrains. The border population on both sides has strong regional, cultural and economic ties.
There has trans-border movement of criminals and anti- national elements, which pose a major challenge on the border in the context of the visa free regime.
Most of the stretches at the border are infested with ISI activist, Indian Insurgent Groups (IIGs), Left Wing Extremism (LWE), fundamentalists, smugglers of arms/ammunition, narcotics, Indian Fake Currency and human traffickers.
In addition to that various other anti-India forces with the help of inimical groups are also trying to foment trouble on Indian side.
In the overall context of ramblings across the border and due to the heightened activity of anti social and anti national elements and subversive forces, comprehensive border management was the need of the hour as it has become a sensitive and difficult affair.
Besides, SSB has also been declared as the Lead Intelligence Agency (LIA) for both the Indo Nepal and Indo-Bhutan borders. Thus, it was felt that a well knit intelligence network of the highest capabilities that can function and deliver would be the prime requirement of comprehensive border management.
This was quite essential as the operations of SSB have to be intelligence based so as to prevent criminals and smugglers from taking advantage of the friendly borders with Nepal and Bhutan.
Accordingly, a proposal was sent to MHA for setting up Intelligence set up to strengthen the efficiency and operational mandate of the force on borders and for Internal security duties in Jammu and Kashmir and anti-Naxal duties in LWE areas.
MHA has accordingly sanctioned 650 posts in various ranks from BN to FHQ. This new set up will certainly improve the security structure on border and other deployments in Internal Security and in LWE areas.
Archana Ramasundram, DG SSB, conveyed her happiness and has directed early implementation of approved intelligence setup. She expressed confidence that this much needed wing would result in marked improvement in SSB's performance in the times to come. (ANI)
This story has not been edited. It has been published as provided by ANI