Mishra-Kejriwal brawl escalates: Sacked AAP minister 'manhandled' by party workers in Delhi Assembly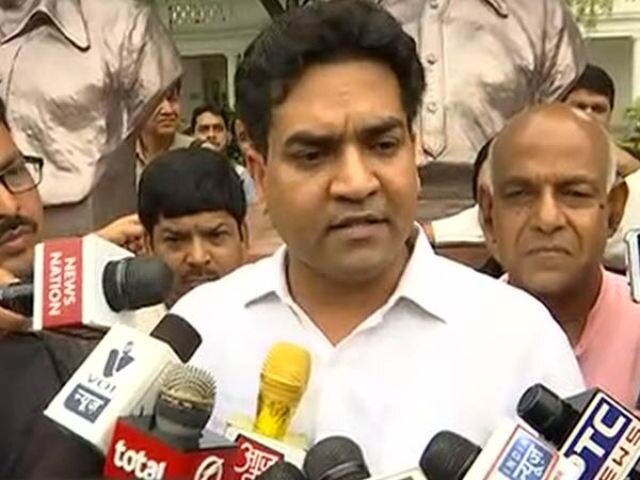 New Delhi: The prolonged verbal debate between sacked Delhi minister Kapil Mishra and Aam Aadmi Party leaders turned physical spat on Wednesday; as Mishra was manhandled by the party leaders in the Delhi Assembly after he raised allegations of corruption against Chief Minister Arvind Kejriwal and Health Minister Satyendra Jain.  
Mishra demanded that an open session of Delhi Assembly be convened in Ramlila Maidan to discuss the issue of corruption in the Delhi government and hurled a banner inside the House.
Speaker Ram Niwas Goel warned him not to do so, but Mishra continued. Goel later ordered that Mishra be marshalled out.



#WATCH Kapil Mishra says, '4-5 vidhayakon ne mujhe achaanak se maarna shuru kardiya' after being marshalled out of Delhi Assembly pic.twitter.com/IZR8dkVKSS


— ANI (@ANI_news) May 31, 2017
Before the marshals could reach Mishra, he was manhandled by three-four AAP members.
"Before being marshalled out I was attacked by Madan Lal, Jarnail Singh and some other members," Mishra told reporters outside the assembly.
Mishra, a former Minister, has been carrying on a campaign against Chief Minister Kejriwal.