Modi's rally in Aligarh: Minor fire breaks after short-circuit below PM's stage, major accident averted
Senior superintendent of police Akash Kulhari said, "The wiring of air-conditioning circuit got overheated and accidentally caught fire."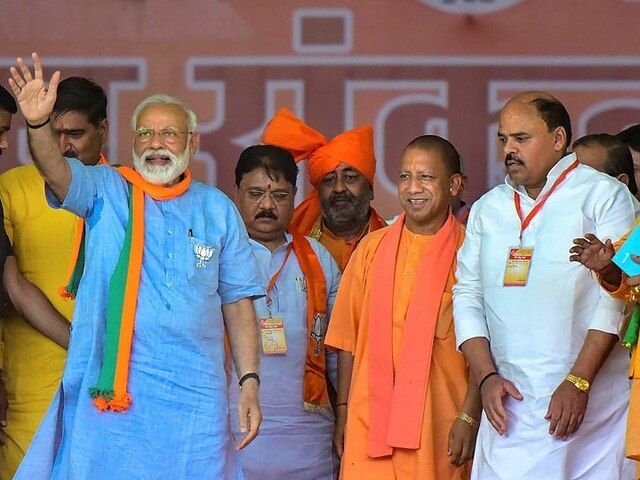 Three persons including an electrical contractor were booked on Sunday for "negligence" after a short circuit caused a minor fire under the stage on which Prime Minister Narendra Modi was delivering his speech in Aligarh.

Senior superintendent of police Akash Kulhari said, "The wiring of air-conditioning circuit got overheated and accidentally caught fire."

He said the security staff immediately doused the fire before any damage could be done. The prime minister's continued his speech uninterrupted while the security personnel tackled the mishap without anyone knowing about it, he said, adding an enquiry has been ordered.

Prime Minister Narendra Modi held public rallies in Uttar Pradesh's Aligarh and Moradabad cities on Sunday, according to a state BJP official.

Manish Dixit, the media incharge for the state's Bharatiya Janata Party unit, said Modi will campaign for Aligarh BJP candidate Satish Kumar Gautam in the city's Numaish Maidan at around 1.30 p.m.

At 3 p.m., Modi addressed the public at the Budh Vihar Circuit House in Moradabad in favour of party candidate Kunwar Sarvesh Kumar who is contesting the Lok Sabha polls from the constituency.