Morning walk for MCD polls: Vijay Goel reaches Lodhi garden for campaigning; We have exposed AAP, says Javadekar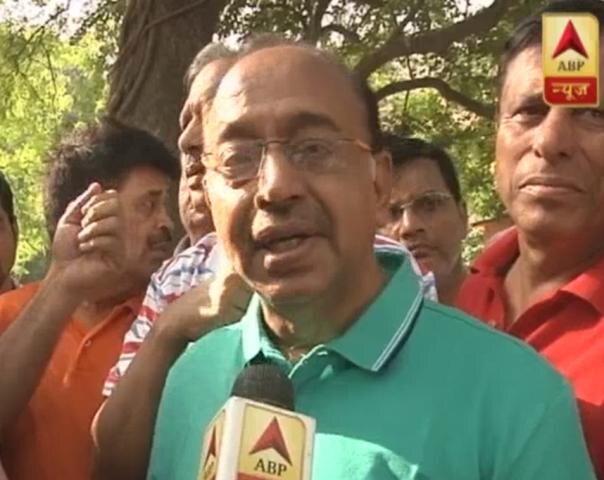 New Delhi: The BJP leader Vijay Goel on Monday reached Lodi garden along with Prakash Javadekar, the incumbent Union Minister of Ministry of Human Resource Development, for MCD elections campaigning.
However, his way of doing campaigning was different as it involved "morning walk."
Yes, you read it right. While having a morning walk, the Sports Minister Vijay Goel and Javadekar talked to those who came to grab fresh air in the garden and asked them to vote for the saffron party.
In a conversation with ABP News Javadekar said-"This time all the faces are new and we have exposed AAP. Believing on the work of Modi, people will vote for BJP in MCD polls."
"There are many people from RWA who come from the morning walk. We can talk to them and tell them to vote for BJP and these people convey the message to others," said Goel.
[ALSO READ]
Exclusive on MCD polls: 'All are looting Delhi like Nadir Shah', says sports minister Vijay Goel
When ABP News had a word with those who came for morning walk in garden, they said, all politicians whether from BJP or Congress or AAP come to show their faces during elections.
Interestingly, MCD elections in Delhi are scheduled to take place on 23rd April (on Sunday). The result will be declared on 26th April (Wednesday).
This time Aam Aadmi Party (AAP) which is ruling Delhi will also try its luck in the civil polls.
The BJP is ruling in the MCD from last 10 years may face anti-incumbency factor.
Recently, in the by-polls in Delhi's Rajouri Garden the BJP won and after this, the moral inside, outside the party is high that they may again win MCD polls creating hat-trick.
Interestingly, the AAP lost deposit in the Delhi's Rajouri Garden by-poll. Its candidate Harjeet Singh lost his deposit getting barely 10,000 votes. Last time around, in 2015, the party had won the Rajouri Garden seat in Delhi by a resounding margin getting 47% of the vote share.