MP: Bus carrying 50 BJP workers falls in gorge near Damoh; 1 dead, 24 severely injured
The Bharatiya Janta Party workers were returning after attending PM Modi rally when the accident took place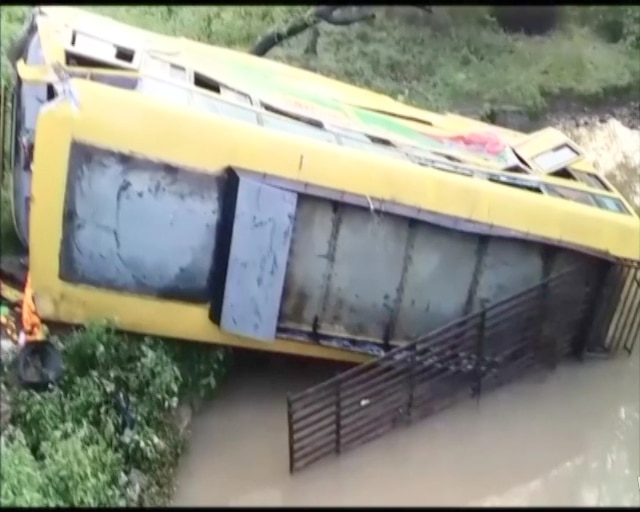 Madhya Pradesh: In a tragic incident, a bus carrying Bharatiya Janta Party workers fell into a gorge near Damoh, killing one party worker and injuring over 2 dozen people. The incident took place on Tuesday when the BJP party workers were returning from Maha Kumbh and Prime Minister Narendra Modi's rally.
As per sources, all the workers were residents of Panna district; when their bus met with the major accident as it fell into a deep gorge near Aanu Railway crossing, as the driver lost its control.

50 residents of Panna district were onboard and all were BJP workers. Of these 50 party men, 24 have been brutally injured; whereas, one lost his life during treatment.

All the injured were immediately taken to district hospital in Damoh, where they are currently undergoing a treatment. The workers who are severely injured are being referred to Jabalpur hospital.

The incident took place around d 5am in the morning and soon after the incident, cops reached the spot, rescued the people and sent them to  hospitals.

.


The cops are currently investigating the whole incident.