Mumbai: Boat with 25 people, including govt officials, capsizes in Arabian sea; 1 drowned
The boat was ferrying senior Maharashtra Government officials, some politician and journalists to an event site.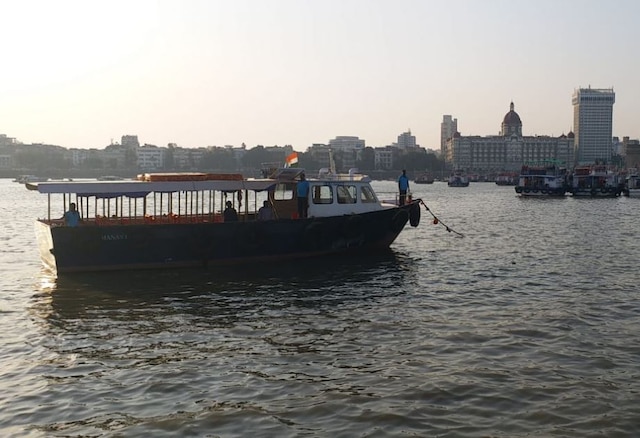 MUMBAI: A boat carrying at least 25 people capsized in the Arabian sea near Shivaji Smarak, around 3 km from Nariman Point, after hitting a rock. The boat was carrying senior Maharashtra Government officials including the state Chief Secretary, some politician and journalists to an event site. One person has died in the accident.

"A Boat carrying some Maharashtra Government officials capsizes near the location of the proposed Chhatrapati Shivaji Maharaj memorial off Mumbai coast," a Coast Guard official said. Initially, the Navy said Maharashtra Chief Secretary D K Jain was on the ill-fated boat but the official later denied it, saying he was travelling by another boat.

The incident took place when the boat was ferrying officials to the stone laying ceremony for Shivaji Maharaj statue, also known as Shivaji Smarak. The event was later called off.

A second boat which was in the vicinity managed to reach the tragedy spot within minutes and helped rescue the victims. While 24 people travelling on the ill-fated boat were rescued by the Navy, Coast Guard and police, Siddhesh Pawar (20), an activist of Vinayak Mete-led Shiv Sangram party, went missing.  Pawar's body was recovered by the divers later.

The officials were on way to the site of the proposed memorial of Chhatrapati Shivaji Maharaj, where work was to begin Wednesday, when it hit a rocky patch.

Maharashtra Chief Minister Devendra Fadnavis announced a relief of Rs 5 lakh for the family of the deceased and ordered a probe into the accident. "The boat accident was unfortunate. Due to the timely help and assistance provided by the Indian navy and the Coast guard, a big accident was averted. The state government will conduct an inquiry into the incident," Fadnavis was quoted by PTI as saying.