Mumbai Congress puts up posters of Rahul Gandhi-Narendra Modi hug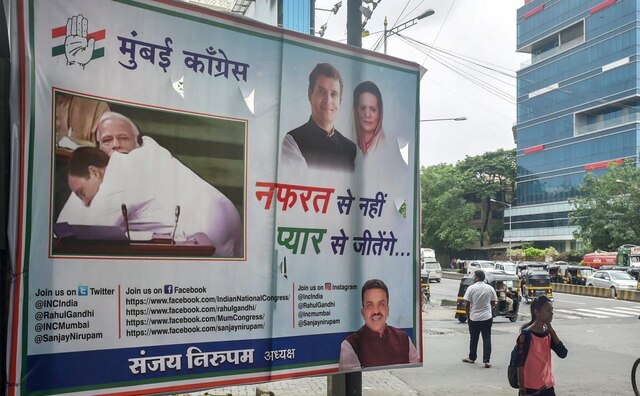 By:

PTI
Updated:
22 Jul 2018 08:10 PM
MUMBAI: The Congress on Sunday put up posters across the city showing its chief Rahul Gandhi hugging Prime Minister Narendra Modi with the opposition party claiming it wanted to tell people that "hatred has no place in society".

Gandhi's unexpected gesture, which quickly became a favoured video clip for television channels, came during a debate on no-confidence motion moved by the TDP against the Modi government on Friday.

The posters, with the slogan 'nafrat se nahi, pyar se jitenge' (we will win with love, not hate), aimed to amplify the Congress chief's message that hatred had no place in society, said the party's Mumbai chief Sanjay Nirupam.

"I liked the picture of the hug published in newspapers. Hence, I decided that the message should be amplified. The poster is our attempt to send across Rahul Gandhi's message," Nirupam told PTI.

"Even during his speech, Rahul Gandhi told the PM that hatred has to stop and that he would turn hatred into love," Nirupam said.