Mum plane crash: Here's story of deceased pilot Maria Zuberi, technician Surabhi
Mumbai Plane Crash: The deceased technician Surabhi was two-months-pregnant as per the reports and had just celebrated her first marriage anniversary.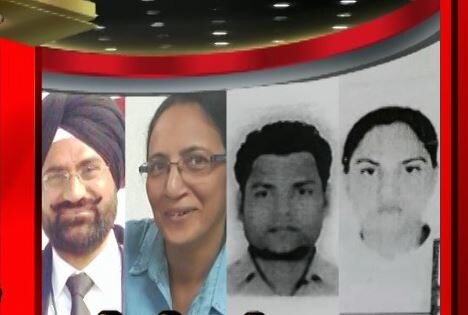 New Delhi:
In the Mumbai plane crash two female members on board have been killed.  One of them being the co-pilot Marya Zuberi who showed presence of mind and averted the plane from crashing in a residential society, while the other being technician Surabhi.
Here are the stories of the two ladies.

Marya Zuberi: 

Marya Zuberi was the co-pilot of the aircraft that crashed in Mumbai. She had her roots in Uttar Pradesh's Allahabad and had a family of a husband and a daughter. Maria was very happy as her daughter Bella had won a gold medal few days back. People say that she was going to host a party next week but before that the accident took place. Maria was the first pilot in her family

Maria's husband Prabhat Kathuria said that he had SMSed her to see if the flight had landed, but then saw the news on TV.

Levelling serious allegations on the aviation company, Maria Zuberi's husband said that the aircraft that crashed was not in the state of taking a flight, yet it was sent for testing despite bad weather conditions.

He blamed the company UY Aviation for her death as the aircraft was not prepared for a test flight considering bad weather.

Kathuria said he had spoken to Captain Pradeep Rajput and Maria last night and both were certain of the test flight not taking place on Thursday.




The incident could have been averted. Maria had told me that the flight won't be flown due to bad weather. The aviation company is responsible for this unfortunate incident: P Kuthariya, Husband of pilot killed in chartered plane crash in Mumbai earlier today pic.twitter.com/1i1TwDA7Yx


— ANI (@ANI) June 28, 2018



Surabhi:

 Surabhi who was the technician on the craft also had links with Uttar Pradesh. She was related with UP's Badayun. It was only last year that Surabhi had got married. She had celebrated her first marriage anniversary just ten days ago. In the past days Maharashtra government had felicitated Surabhi.  Reports also have it that Surabhi was two-months-pregnant

In the chartered plane crash in Mumbai's Ghatkopar area, at least five people have been reported dead. Those deceased have been identified as Pilot Pradeep Singh Rajput, co-pilot Maria Zuberi, technician Surabhi and Manish Pandey. A passerby was burnt fatally when some burning fuel from the aircraft fell on him, said an eyewitness.Names of two injured are - Luvkush Kumar and Naresh Kumar Nishad.


Those killed in Mumbai plane crash

As per reports, deceased technician Surabhi was two months pregnant.

The plane reportedly belonged to gutka magnate Deepak Kothari. The plane crashed in Ghatkopra area of Mumbai in a under-construction open site. The plane could have crashed in the nearby residential society leading to huge loss of lives, but it was averted due to the presence of mind of the pilots.

The aircraft was owned by UY Aviation Pv. Ltd, which is owned by a popular Gutka brand holder.

There were two pilots including a woman and as many engineers including a female on board the aircraft, owned by UY Aviation Pv. Ltd, which is owned by Kothari, famed for the Pan Parag gutka brand.