National Herald case: 'Application be dismissed with exemplary costs' says Congress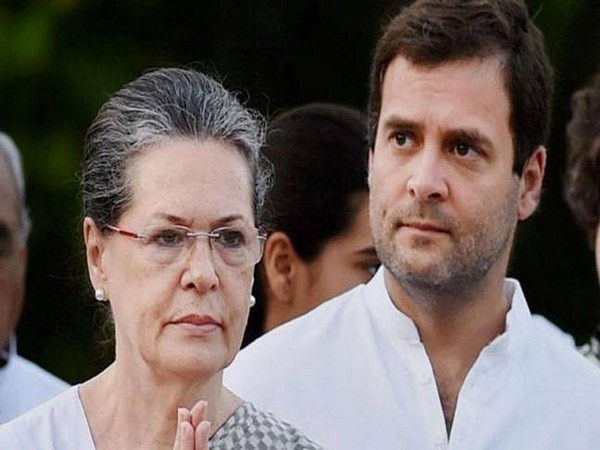 By:

ANI
Updated:
18 Nov 2017 06:50 PM
New Delhi [India], Nov 18 (ANI): Congress president Sonia Gandhi and vice president Rahul Gandhi filed their response to BJP leader Subramanian Swamy's application seeking admission or denial of certain documents by the accused person and asked for the dismissal of application with exemplary costs, in connection to the National Herald case.
In the response, they stated that the application filed by Subramanian Swamy is not bonafide and has been filled with the sole object of "delaying the proceedings in a lifeless case."
"Even complaint has intentionally not taken any effective steps to lead his evidence at the post summoning stage and has adopted various tactics to delay his appearance in court as his own witness and adduce other evidence in support of allegations," stated the response.
It further said the complaint failed to file the appropriate application for summoning of witnesses and documents within stipulated time period.
The Gandhis alleged that the application by Swamy was drafted in the "most casual manner."
"Swamy application suffers from a series of infirmities and it needs to be rejected at the very outset before even calling upon the accused person to admit or deny any documents filed along with petition," stated the response.
The plea by Swamy in the National Herald case include Congress Party President Sonia Gandhi, Vice President Rahul Gandhi, Congress treasurer Motilal Vora, party leaders Oscar Fernandes, Suman Dubey and Sam Pitroda.
The newspaper National Herald gained limelight after the BJP leader filed a case in 2012 against them.
Earlier on July 1, the Delhi court sought a reply from Sonia Gandhi, Rahul Gandhi and other party leaders on Swamy's plea. After which, as per reports, the Congress president and party vice-president were asked to file their reply to the plea on July 22.
Swamy, in his new application, sought documents from the Associated Journal Limited (AJL), including the copy of the ledger extract, bank statement filed with Registrar of Companies (ROC), minutes of the meeting in which the decision to convert the loan into share capital was taken, balance sheet, profit and loss account with Auditors Report in the year in which the loan was taken.
In the case drawn since 2012, Swamy's application alleged that the Congress granted an interest-free loan of Rs. 90.25 crore to Associated Journals Limited (AJL), owner of the National Herald newspaper.
He also alleged that Congress did bungling in the loan and it was not repaid, and that Sonia and Rahul were made directors of a company - Young Indian - in November 2010, which acquired almost all the shareholding of the AJL and all its properties, reportedly worth Rs. 5,000 crore. (ANI)
This story has not been edited. It has been published as provided by ANI