Navratri Wishes 2018: Navratri WhatsApp Message, Status, Facebook Wishes, SMS, Maa Durga Images and Navratri Quotes
Navratri Wishes 2018: The nine manifestations of the Goddess Durga are worshipped during all these nine days.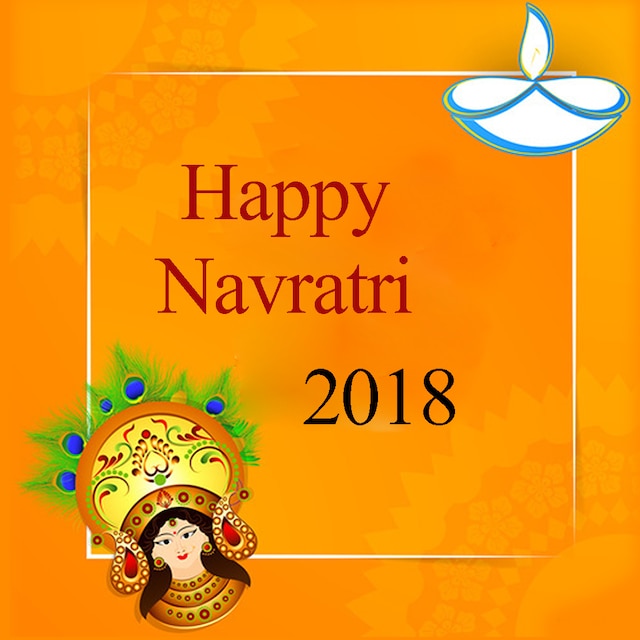 Navratri 2018:
Navratri - the nine-day festival is celebrated to commemorate the triumph of good over evil has begun today. The nine manifestations of the Goddess Durga are worshipped during all these nine days. Each goddess has her governing planet, mantra, mount, and iconography. This year, Navratri begins on October 10 and ends on October 18. On the occasion of Navratri here's a collection of wishes, greetings, and images to share on SMSes, WhatsApp, and Facebook with your near and dear ones.
N = Nav Chetna
A = Akhand Jyoti
V = Vighna Nashak
R = Ratjageshwari
A = Anand Dayi
T = Trikal Darshi
R = Rakhan Karti
A = Anand Mayi Maa
May Nav Durga bless you always.

Also Read| Navratri Shubh Muhurat Date, Time, Puja Vidhi & Navratri Fasting; All you need to know



May Mata bless you on this special day of Navratri,
May Dhan, Yash and Samriddhi come in your life.
Happy Navratri and Durga Puja!

Let the blessings of Maa Durga usher you,
On the eve of Durga Puja, I pray to Goddess Durga to give bless you with good health and happy moments.
Happy Navratri!



I wish to Goddess Durga that remove your all troubles and sorrows.
Bring 9 colors of happiness in your life and all your wishes come true.
God bless you!
Happy Navratri!

May Goddess Durga bless you with 9 'S'
Shanti, Shakti, Saiyam, Sanmaan
Saralta, Safalta, Samridhi, Sanskaar, Swaasthya
Happy Navratri!



Fortunate is the one who has learned to admire, but not to envy.
Good wishes for a Navratri filled with plenty of peace and prosperity.
Happy Navratri!

Nine nights of festivity With dances and revelry.
May this divine occasion bring success to you And embrace victories too.
Have a delightful Navratri!



Maa Durge, Maa Ambe, Maa Jagdambe, Maa Bhawani, Maa Sheetla, Maa Vaishnao, Maa Chandi, Mata Rani meri aur apki manokamna puri kare
JAI MATA DI

May Maa Durga shower all her blessings on you and your family during this Navratri.
May her sights be always with you. May her hands be on you through the year.
Happy Navratri.

May the divine blessings of the goddess be with you on all days.
Wish you a very Happy Navratri days!




May this Navratri fill your life with the colours of happiness and prosperity.
Wishing you and your family a very Happy Navratri!

Happy Navratri to all ABP readers and viewers!