No end to VIP culture in UP: Yogi govt. wants special toll lane for MPs, MLAs
VIP culture in Uttar Pradesh doesn't seem to end. Yogi government writes letter to DMs to create special lane for MPs, MLAs during traffic jams.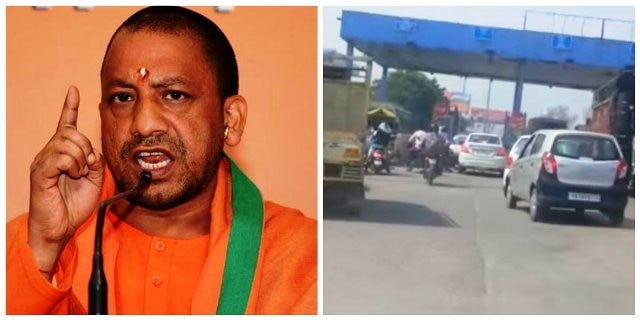 New Delhi: Narendra Modi's government had decided to do away with VIP culture across the country from May 1, a move that was widely appreciated and followed across all states in the country. But here comes a move by Yogi Government that indicates that the VIP culture hasn't ended in totally in the state of Uttar Pradesh
A letter from the UP government has been sent to all DMs who have asked to ensure that toll plazas under their jurisdiction will provide a separate lane to MPs and MLAs in the event of traffic jams
It also states that no road toll would be charged from any MLA or MLC of the UP assembly, or MPs from the state directed by the Centre.
(Read the letter below in Hindi)
Notoriety by MLAs and MLCs at toll plazas have often been witnessed and paying the brunt for it are toll collectors who are usually abused or beaten up for seeking toll.
ALSO READ -
Watch: Former Doordarshan anchor crushed by falling tree in Mumbai, family blames BMC
As decided by the Centre, only vehicles on emergency and disaster management duties are exempt from the beacon ban and will be allowed to use multi-coloured (red, blue and white) flashers, while ambulances will be allowed to use purple beacons.
According to the Centre's directive, fire fighters, police, paramilitary forces or defence forces on law and order duty, and those on duty related to management of natural disasters can use the multi-coloured flashers.
Vehicles plying within airports, ports, mines and project sites can use amber beacons for operational purposes on the condition they don't leave the premises on to public roads.