Nod to model law on 24x7 malls & cinemas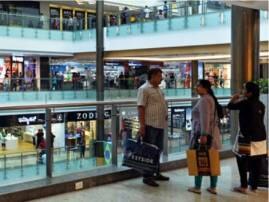 New Delhi: A model law that will allow movie halls, restaurants, malls, shops and other commercial establishments (except factories) to operate round the clock was approved by the Union cabinet on June29, in a move expected to boost employment generation.

The implementation of the law will, however, depend on state governments as it is only advisory in nature.

All shops and establishments not covered under the Factories Act, 1948 - such as malls, cinema halls and local markets - will come under the purview of this law. Government offices such as banks, including the RBI, insurance companies and factories are not covered by the legislation.

The proposal is to bring all units employing 10 or more workers under this law. At present, only larger manufacturing units and service sector firms have the freedom to operate 24x7. The model law will not require Parliament's approval.

"The Model Shops and Establishment (Regulation of Employment and Condition of Services) Bill, 2016 has been cleared by the cabinet," said finance minister Arun Jaitley at a media briefing.

Since the model law is advisory in nature, state governments have the option to either adopt it or modify it according to need. States now have their own laws that regulate the opening/closing time of shops and establishments and prescribe holidays for workers and shifts for women.

Once adopted by a state, the model law will enable women to work night shifts and there will be "no discrimination against women in the matter of recruitment, training, transfer or promotion".

It will be mandatory for employers to provide facilities such as cab services, night crèches and ladies' toilets in case women work at night.

Women are not allowed to work night shifts under the Factories Act. An amendment to the law is pending before Parliament.

The labour ministry expects the model law to provide a fillip to the retail sector by ensuring a level playing field between online and offline retailers. The move, first mooted by Jaitley in the previous budget, also aims at job creation.

The confederation has proposed that a pilot project be undertaken for impact assessment to understand the quantum of increase in footfall in markets at night vis a vis establishment expenses.

A labour ministry official said if shops and other establishments had the freedom to stay open for longer hours, they would require additional manpower, which meant jobs for more people.

The Centre has been periodically receiving suggestions to enact such a model law. The cabinet approval comes in the wake of a slew of measures the government has taken to boost employment creation.