BJP will weed out Bangladeshi infiltrators, Hindu refugees won't be hassled: Amit Shah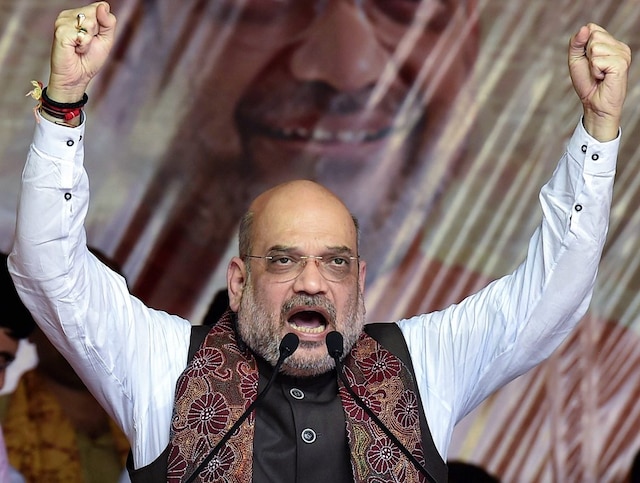 MEERUT: Suggesting that the NRC issue would be a major poll plank for 2019 Lok Sabha polls, BJP President Amit Shah on Sunday reiterated his party will weed out Bangladeshi infiltrators from the country while Hindu refugees will be granted Indian citizenship.

Shah was in Uttar Pradesh's Meerut to attend a two-day BJP State Working Committee meeting.

Speaking on the NRC issue, Shah made it clear that "Bangladeshi infiltrators" would not be allowed to stay in the country at any cost and at the same time, the government will remain soft towards Hindu refugees.

Shah said Hindu refugees will be given all facilities and also the citizenship.

The BJP chief has also set a target of winning at least 74 seats in the state in the next year's general elections. The saffron party has won 73 seats in 2014.

Shah urged the party workers to reach out to people and inform them about all the flagship schemes of the NDA government and prepare for 2019 elections to be fought under Modi's leadership.

The publication of the final draft of the NRC on July 30, which excluded over 40 lakh residents of Assam out of the state's population of 3.2 crore, has intensified the acrimony between the opposition parties and the BJP.