Odd-even every month if second phase a success: Kejriwal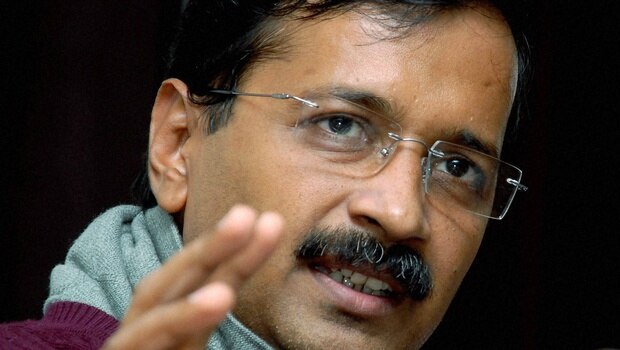 New Delhi: The odd-even vehicle scheme could be enforced for a fortnight every month in the national capital if the second phase beginning from April 15 is also a success, Delhi Chief Minister Arvind Kejriwal said on Wednesday.

"The second phase of the odd-even scheme is very important. If it turns out to be successful, we are thinking of implementing it for 15 days every month," Kejriwal said.

He was speaking at a function held at the Indira Gandhi indoor stadium here to administer oath to officials and civil defence volunteers, Delhi Transport Corporation marshals and ex-servicemen, who would be involved in the scheme's implementation.

Kejriwal also appealed to Prime Minister Narendra Modi and central ministers to follow the odd-even scheme voluntarily.

"I strongly believe that like the first phase in January, the second phase too will be successful" he said.

Addressing the gathering, Kejriwal said the odd-even scheme was unpopular in all cities it was implemented in but turned out to be a phenomenal success in Delhi.

"The whole world is discussing the success of our odd-even model. Newspapers and magazines in the US are discussing it. All credit goes to the Delhi people. Civil defence volunteers played an important role in executing it properly," the chief minister said.

Delhi Transport Minister Gopal Rai said the odd-even scheme became successful in the first phase due to exemplary performance of the civil defence volunteers and voluntary efforts put in by Delhiites.

"Countries like Brazil and the United States are now planning to implement the odd-even scheme in their cities on the lines of Delhi," Rai said.

The second leg of the odd-even scheme from April 15 to 30 will not be applicable on Sundays. However, it will be enforced on public holidays like Ram Navami and Mahavir Jayanti on April 15 and April 20 respectively.

Under the odd-even scheme, four-wheelers with odd registration numbers will ply on odd dates and those with even numbers on even dates.

The scheme is not applicable to compressed natural gas vehicles, two-wheelers, women motorists and several categories of VIPs. The government also decided to exempt cars with schoolchildren, but only if women were driving such vehicles.