Odd-even rule: Here's who'll get exemptions, who won't
The odd-even car rationing scheme will be enforced in Delhi for a five-day period from November 13.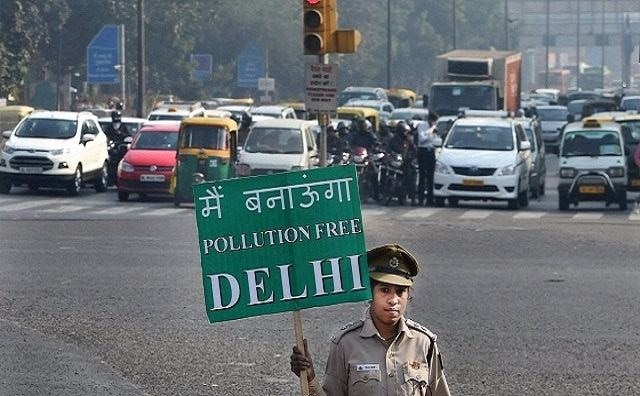 NEW DELHI: The Odd-Even formula will be come into force again in Delhi from 13th to 17th November to curb the toxicsmog that has engulfed the national capital in recent days. The announcement was made by state transport minister Kailash Gahlot on Thursday afternoon.
Two-wheelers and CNG vehicles, like last time, will be exempted under this scheme.
According to the scheme, odd-numbered cars will be allowed to run on odd dates (13, 15, 17 Nov) while even-numbered cars can only run on even dates (14, 16 Nov) between 8am and 8pm.
IGL stickers for cars will be available from tomorrow at 22 CNG stations across Delhi, Delhi transport minister said.
List of categories exempt from Odd-Even scheme


President


 Vice President


 Prime Minister


 Chief Justice of India


 Lok Sabha Speaker


 Deputy Speaker of Lok Sabha


 Deputy Chairman of Rajya Sabha


 Leaders of Opposition in Rajya Sabha and Lok Sabha


 Chief Ministers of state and union territories except Delhi


 Governors of State


 Lt Governors of Union Territories


 Union Ministers


 Judges of Supreme Court, judges of Delhi High Court and Lokayukta


 Single women drivers, women drivers with a male child up to the age of 12


 Emergency vehicles, ambulance, fire, hospital, prison, hearse, enforcement vehicles.


 Vehicles of paramilitary forces, vehicles of defence, pilot and escort


 Vehicles of SPG protectees


 Vehicles bearing diplomatic corps registration numbers


 Those on way to hospital for a medical emergency should carry proof


 Vehicles of the physically challenged


 Emergency Vehicles i.e. ambulance, fire brigade and hospital, prison and hearse vehicles


Enforcement vehicles i.e. vehicles of Police, Transport Department, vehicles authorised by the Divisional Commissioner GNCTD, paramilitary forces etc.


Vehicles bearing Ministry of Defence number plates CNG-driven vehicles (these vehicles should prominently display sticker 'CNG Vehicle' on the front windscreen-issued by Indraprastha Gas Ltd.), Electric Vehicles, Hybrid Vehicles


Women only vehicles – including children of age up to 12 years travelling with them.


 Vehicles driven/occupied by handicapped persons.


Vehicles carrying children in school uniform


 Vehicles being used for medical emergencies