On Independence Day, IAF Wing Commander Abhinandan Varthaman To Be Conferred With Vir Chakra
Indian Air Force's (IAF) Wing Commander Abhinandan Varthaman to be conferred with Vir Chakra on Independence Day.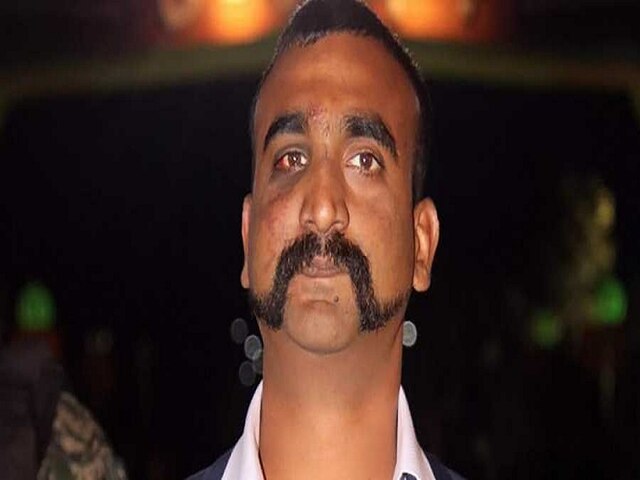 New Delhi:
Wing Commander Abhinandan Varthaman, who had shot down a Pakistani F-16 near the Line of Control (LoC) in February resulting in his capture and subsequent release by Islamabad, will be conferred with Vir Chakra on Independence Day. The Vir Chakra is one of India's top military honors and is awarded for acts of gallantry in the presence of the enemy, whether on land or at sea or in the air.
Indian Air Force's Squadron Leader Minty Agarwal will also be conferred with Yudh Seva Medal for her role as a fighter controller during the February 27 aerial conflict between India & Pakistan post-IAF airstrikes in Balakot.
A day after IAF conducted Balakot airstrikes on February 27, Varthaman in his MiG-21 Bison chased Pakistani F-16 fighter jets which had transgressed into Indian airspace. During the chase, Varthaman's plane crossed over to the Pakistani side and was shot down. He, however, ejected safely from the plane but was taken into custody by the Pakistani Army upon landing. Before his plane was shot, he had hit a Pakistani F-16.


PICTURES: All You Need To Know About IAF Hero Abhinandan Varthaman


Pakistani security forces had captured Abhinandan, but released him to India around 60 hours later at the Wagah border. The bombing of the JeM terror facility in Balakot was carried out by India in retaliation of a terror strike in Jammu and Kashmir's Pulwama on February 14 in which 40 Central Reserve Police Force personnel were killed.





After he was captured, Varthaman showed courage and grace in handling the most difficult circumstances for which he was praised by politicians, strategic affairs experts, ex-servicemen, celebrities and people in general. The Vir Chakra is the third highest wartime military award in India.


Following categories of persons are eligible for the Vir Chakra:

a. Officers and men and women of all ranks of the Naval, Military and Air Forces, of any of the Reserve Forces, of the Territorial Army, Militia and of any other lawfully constituted Armed Forces.

b. Matrons, Sisters, Nurses and the Staff of the Nursing Services and other Services pertaining to Hospitals and Nursing, and Civilians of either sex serving regularly or temporarily under the orders, directions or supervision of any of the above-mentioned Forces.