#operationdamadji: ABP News investigation finds Robert Vadra sold Bikaner land to company that doesn't exist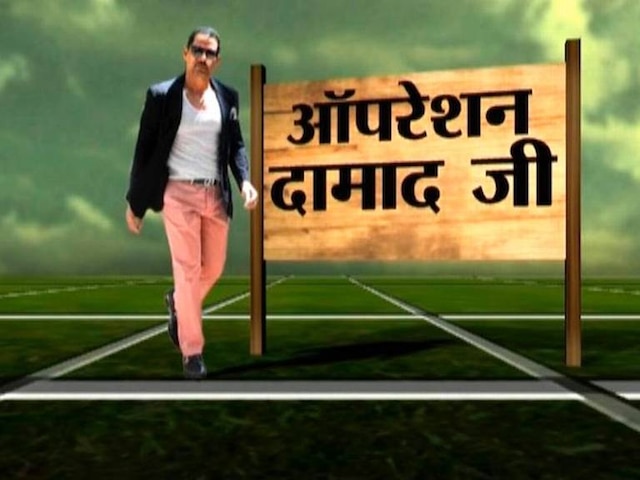 New Delhi: Your channel ABP News has unravelled yet another scam. ABP News investigation has revealed that Congress President Sonia Gandhi's son-in-law Robert Vadra sold land to a company that only exists on papers, whereas every other thing about the company was a lie.


What is the issue?

A controversial land deal was made in which a piece of Bikaner land exchanged many hands before coming to Robert Vadra. Vadra bought the land at Rs 79 lakh and in a short-span of 4 years, sold it to a company called Allegany Finlease Pvt Ltd in 2012 for Rs 5 crore 44 lakh.

The company was registered to a CR Park address, which turned out to be of the office of a CA. After 15 days of investigation, company's director and companies share-holders were also fake.

Company's address fake

When ABP News went to the registered address of Allegany Finlease Pvt Ltd, the company was not found. Instead, it was the office of company's CA. The CA didn't speak on camera. However, on candid cam, he accepted that the company was fake. He said the company only exists on paper.

Company director is factory manager

Allegany Finlease Pvt Ltd has three directors. While one is a manger in other company, the other evaded camera and the third didn't come out of his house to meet us.

Fake shareholders

ABP News investigated few shareholders of the company. When we reached those addresses, many shareholders didn't know they owned shares of the company. Many shareholders were not even living on the addresses. Out of the 7 lakh 97 shares, half belong to the company director.

Unpaid loan by Bhushan Power and steel

Bhushan Power and Steel limited had paid the loan of Rs 5 crore 64 lakh to the company. The loan is still not paid back.

Robert Vadra's reply

Robert Vadra in an email reply said the main aim of the news is to defame him and create sensation at the behest of Modi government. He said it is not binding to a person to know about the credentials of the company he is selling his land to.