Padmaavat: 'If someone screens film, they will be provided security,' says Khattar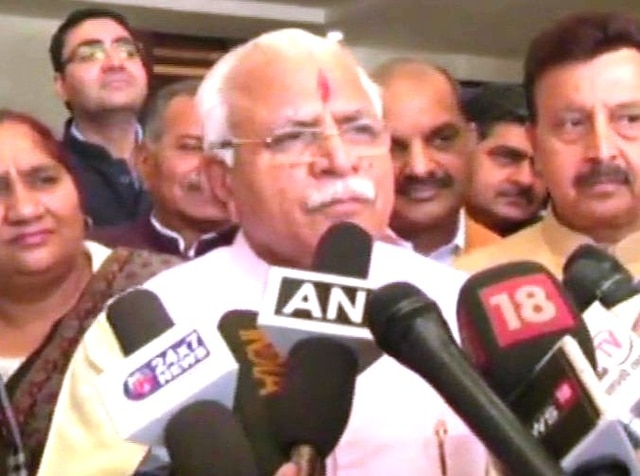 New Delhi:
Haryana Chief Minister Manohar Lal Khattar on Monday said that his government will provide security to those who will decide to screen the film Padmaavat.
"If someone decides not to screen the film it will be good but if someone screens the film, they will be provided security. It is our duty to comply with Supreme Court's order," Haryana CM said reported news agency
ANI.
On Sunday, a mall in Haryana's Kurukshetra was vandalised by 20-22 miscreants allegedly in protest against Padmaavat. Eye-witnesses alleged a group of people opened fire and attacked the place with hammers and swords.
Image: Twitter
"We suspect this act was against Padmaavat. 20-22 people suddenly entered the mall at 6:48 pm, vandalised it & escaped without saying a word. We have identified a few of them. Further Investigation is underway," said Haryana Police.
Menawhile, a youth, on Monday has climbed a 350 feet tall mobile tower with a bottle of petrol in Bhilwara, Rajasthan.
The protester is quoted saying, "Will come down only when Padmaavat is banned in the country".
Image: ANI
(With ANI inputs)