Padmavati controversy: From Rs 10 crore bounty for beheading to reminding 'Surpanakha' episode to Deepika Padukone, here's who said what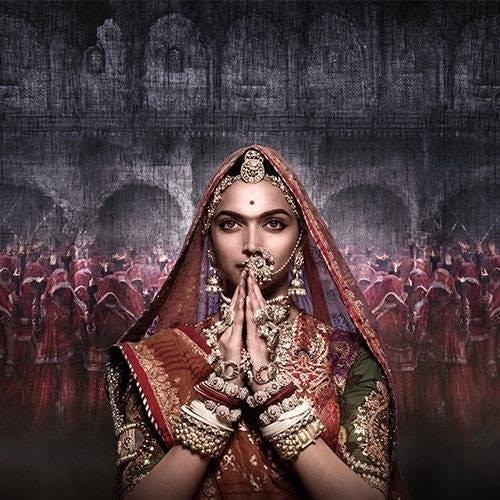 New Delhi (November 21) [ABP LIVE]:
It seems that director Sanjay Leela Bhansali has not created movie Padmavati but a trouble for himself with him facing the heat from all directions.
Playing with such sensitive issue has costed not only Bhansali heavily this time but also lead actress  Deepika Padukone.
Here are some of the top comments made related with flick Padmavati


The Haryana BJP's  chief media coordinator Suraj Pal Amu reportedly offered Rs 10 crore bounty for beheading Bollywood director Sanjay Leela Bhansali and actor Deepika Padukone. However, Amu said that he had made the remarks in his personal capacity and added that he would resign if his party asked him to but would not tolerate any "insult" to his community.


"We will reward the ones beheading them with Rs 10 crore and also take care of their family needs...We know very well how to treat those who insult the Rajput community," Amu, a
former vice-president of the Mahasabha, had reportedly said.


A youth from Meerut, reportedly, announced Rs 5 crore bounty.


Akhil Bhartiya Kshatriya Mahasabha's (ABKM) youth wing leader Bhuvneshwar Singh said, "Deepika should know how it feels like to be burnt alive. The actress will never know the sacrifice of the queen. Any person burning her alive will be given Rs 1 crore. We demand that office-
bearers of the organisation be shown the movie before it is released."


The Uttar Pradesh Chief Minister Yogi Adityanath said that his government will not let Bollywood movie 'Padmavati' be released in the state unless its "controversial portions" are removed.


BJP's Madhya Pradesh chief Nandkumar Singh Chauhan called Bollywood director Sanjay Leela Bhansali a "sinner" and alleged that in the movie 'Padmavati', history had been tampered with for the sake of money.


Madhya Pradesh Chief Minister Shivraj Singh Chouhan announced today that a 'Rashtramata
Padmavati Award' has been instituted by the his government for people doing outstanding work for the protection of women.


Chief Minister Vasundhara Raje said that 'Padmavati' will not be released in Rajasthan till necessary changes as per the suggestions given to the Centre were incorporated in the Sanjay Leela Bhansali movie.


Referring to the nose chopping of 'Surpanakha' in the epic Ramayana, Karni Sena leader Mahipal Singh Makrana said that while Kshatriyas respected women, if the film was not banned and Padukone does not stop inciting sentiments with her provocative language, the Rajputs will not lag behind in acting.


Rajputs would not lag behind in pursuing the way Lakshmana acted in the Ramayana, he said hinting at the Surpanakha episode.


Amid rumours that there was a romantic dream sequence between Padmavati and Alauddin Khilji's characters, many groups have been protesting against the movie, alleging that it distorts history.
Historians are, however, divided on whether Rani Padmavati even existed.
(With inputs from agencies)