Pakistan offers India pact on non-testing of n-weapons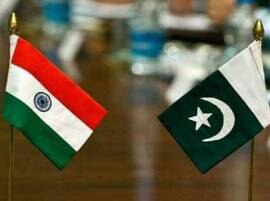 Islamabad: Pakistan on Tuesday offered India a bilateral arrangement on "non-testing of nuclear weapons".

"In the larger interest of peace and stability in the region, as also in the global context, Pakistan has indicated the possibility that the two countries may consider a bilateral arrangement," the Foreign Office said.

"The bilateral non-testing arrangement, if mutually agreed, could become binding immediately without waiting for the entry into force of the CTBT at the international level," a Foreign Office statement said.

Such a pact "could set the tone for further mutually agreed measures on restraint and avoidance of arms race in South Asia", it said.

Both India and Pakistan are nuclear powers. But neither has signed the Nuclear Non-Proliferation Treaty (NPT).