Paradise papers: Will follow same investigation process as did in Panama, says Jaitley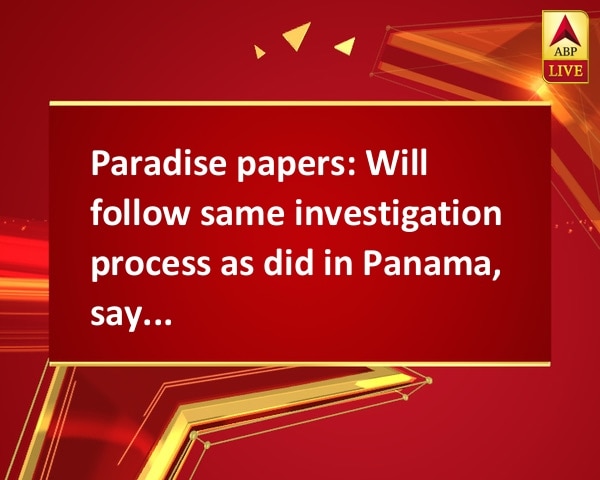 By:

ANI
Updated:
07 Nov 2017 07:25 PM
New Delhi [India], November 7 (ANI): Union Finance Minister Arun Jaitley on Tuesday said that the investigation into the Paradise Paper leak would be done on the lines of Panama Papers probe.
"The investigation is going on and notices have been sent to the people whose names were figured in the Panama Papers. There are some people whose accounts are illegal. An action is being taken against such people. Some people have said that this is our legal transaction and we have done it with the permission from the RBI. Some people say that this money belongs to the NRIs. So on the basis of merit, we consider these defences. The process, which we had followed at the time of Panama, will be followed in Paradise. All the cases will be considered on the basis of individual merit," Jaitley told the media.
Jaitley's remark comes a day after the Central Board of Direct Taxes (CBDT) said the Central Government directed that investigations in the case of Paradise Papers would be monitored through a reconstituted Multi Agency Group.
The investigative group will be headed by the chairman of the CBDT, having representatives from the CBDT, the Enforcement Directorate (ED), the Reserve Bank of India (RBI) and the Financial Intelligence Unit (FIU).
The investigation units of the Income Tax Department (ITD) have also been alerted to take note of the revelations in order to take a swift legal action accordingly.
As per the CBDT, the revelations made in media under the name 'Paradise Papers' that was based upon an expose by the International Consortium of Investigative Journalists (ICIJ), features names of only a few Indians (legal entities as well as individuals) so far.
"Even the ICIJ website (www.icij.org) has not yet released the names and other particulars of all the entities. The website of ICIJ suggests that information will be released in phases and structured data connected to Paradise Papers investigation will be released only in the coming weeks on its Offshore Leaks Database," read the official statement.
The 'Paradise Papers' leak, dubbed as the second largest data leak in history after Panama Papers, claims that some 714 Indians allegedly have offshore accounts in tax havens, landing India in the 19th rank out of 180 countries in terms of number of names in the data.
Paradise Papers include nearly seven million loan agreements, financial statements, emails, trust deeds and other paperwork over nearly 50 years from inside Appleby, a prestigious offshore law firm with offices in Bermuda and beyond.
The leaked documents include files from the smaller, family-owned trust company, Asiaciti (Singapore), and from company registries in 19 secrecy jurisdictions. (ANI)
This story has not been edited. It has been published as provided by ANI