Piyush Goyal credits PM Modi's 'good governance' for Moody's rating upgrade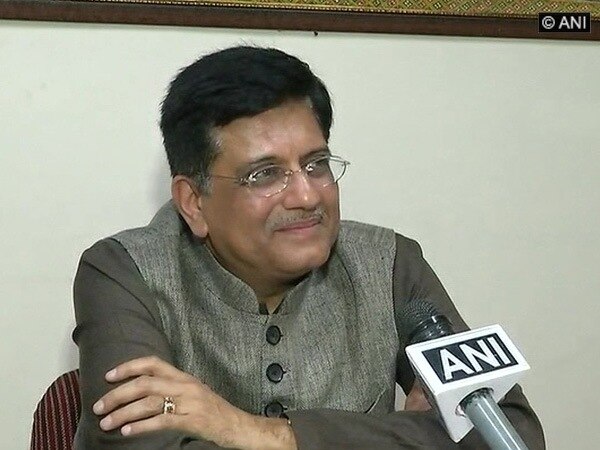 By:

ANI
Updated:
17 Nov 2017 04:05 PM
New Delhi [India], November 17 (ANI): Union Minister Piyush Goyal on Friday said the upgrade in Moody's sovereign rating for India to Baa2 was the result of the good governance of the ruling party in the country, crediting Prime Minister Narendra Modi and Finance Minister Arun Jaitley.
Talking to ANI, Goyal said the measures like the Goods and Services Tax (GST), and demonetisation when put together have proven to be a leap towards good governance, and welfare of the people of India.
"This is only a confirmation that Prime Minister Modi and his government has consistently focussed on good governance. We have focussed to deliver to the people of India a better quality of life. We have continued to stay on the path of good physical consolidation, creating a macro-economic situation which will strengthen India's growth for decades in the future," Goyal said.
Goyal said the upgrade was due to the efforts of the ruling party that India was being recognised by international agencies.
"The people of India have voted for Prime Minister Modi's good governance again and again, election after election. The BJP had governments in six states till 2014. We have 18 state governments now and by next month we will hopefully have 19," he said.
The Union Minister further said the upgrade would create a lot of confidence among the investors.
"The investors will be sure that their money is safe. They will get a reasonable return and it has a good market of billion plus people aspiring for better quality of life. We will see more money coming into the country. The rupee will get stronger. I think we are entering into the golden era of growth and prosperity of this country," he said.
Earlier in the day, Moody upgraded India's sovereign rating to Baa2 from Baa3 and changed the outlook to stable from positive, thus providing a much-needed impetus to the Modi government.
Reports suggest that the global rating company said the reforms undertaken by the government would lead to an enhanced business environment, fuelling the foreign and domestic investment, and subsequently the growth momentum. It also noted that the reforms implemented reduced the risk of a sharp increase in debt, even in potential downside scenarios.
However, Moody argued that measures such as the Goods and Services Tax (GST), demonetisation, and others would need time to settle in, and the impact would be witnessed in due course of time. It also claimed that India's growth potential superseded that of many other sovereign nations. (ANI)
This story has not been edited. It has been published as provided by ANI