Piyush Goyal says GST is in national interest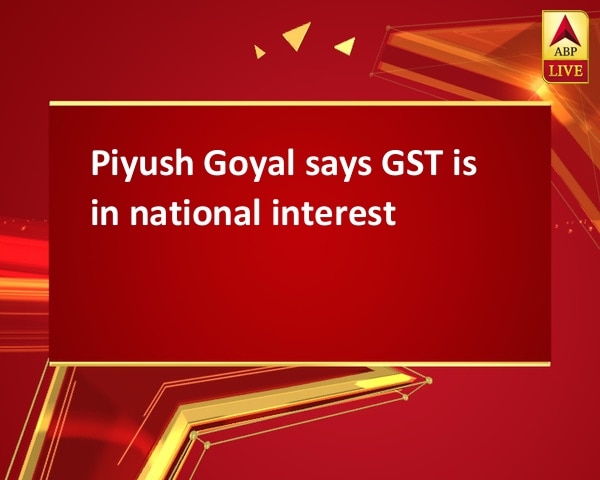 By:

ANI
Updated:
06 Jul 2017 11:35 PM
Mumbai (Maharashtra) [India], July 6 (ANI): Union Minister Piyush Goyal on Thursday hailed the Centre's decision to implement Goods and Services Tax (GST), saying that it is in public and national interest.
"Every time GST was discussed in the cabinet meeting, the Prime Minister asked, 'Is it in public and national interest? If it is, then the time is now," Goyal said.
Earlier today, Union Finance Minister Arun Jaitley said the rollout of the GST has integrated the country by bringing the states together and instilling uniformity in the taxation system.
The Finance Minister, who also paid his tribute to Dr. Shyama Prasad Mukherjee on his birth anniversary, lauded Prime Minister Narendra Modi's vision of integrating the country financially through the introduction of the GST.
"The nation was integrated politically, not economically. With the GST, the states have come together and there is now a tax uniformity across the states. Moving from one tax authority to another is also a form of harassment of taxpayers. With the new tax regime, things will be simplified," he said, while addressing the GST-Delhi Sambodhan event here.
Jaitley also asserted that the GST, which is being discussed worldwide, will also help in curtailing corruption and ensure greater tax compliance.
"All states and union territories complied with the GST, except Jammu and Kashmir. The States and the Centre made their norms and powers respectively. However, in the GST council meetings, it was decided that the governance will be done jointly, so that the cooperation between the two would increase," he said.
The GST was implemented all over India, except Jammu and Kashmir, on July 1. (ANI)
This story has not been edited. It has been published as provided by ANI