PM gave 'Diwali' bonanza to people: BJP on GST Council meet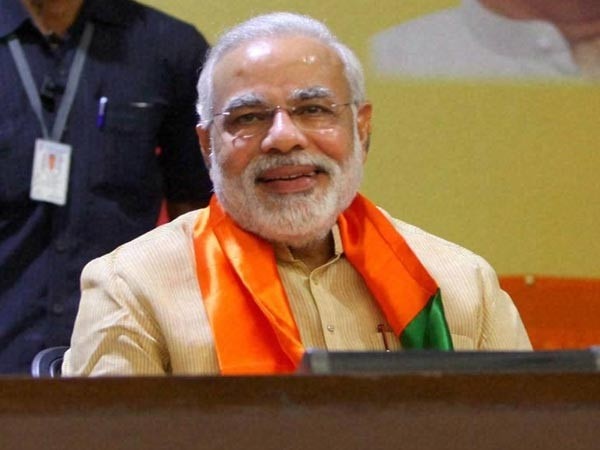 By:

ANI
Updated:
07 Oct 2017 06:20 AM
New Delhi [India], October 7 (ANI): The Bharatiya Janata Party (BJP) on Saturday hailed the Good and Service Tax (GST) council meet stating that the Centre has given a big 'Diwali' bonanza to the common people.
The GST Council, in its 22nd meeting, held in New Delhi on Friday at the Vigyan Bhawan, was chaired by Union Finance Minister Arun Jaitley to discussed the impact of the GST on trade and exporters.
While speaking to ANI, BJP spokesperson GVL Narasimha Rao said, "Prime Minister Narendra Modi has given a major 'diwali' bonanza to the common masses and to the small traders and businessmen. With this council meet the GST regime has become far more friendly and easy to transition into. I'm sure the common masses will surely thank Prime Minister Modi for this massive flexibility, shown by the GST council. The people now have a special reason to celebrate the festival".
Meanwhile, Prime Minister Modi said that the GST has become simpler after the council's recommendations and that it was well in line with the government's constant endeavour to safeguard citizens' interests and ensure the growth of India's economy.
Prime Minister Modi took to Twitter on Friday and said, "GST is in line with our constant endeavour to ensure interests of our citizens are safeguarded and India's economy grows. Composition scheme has been made more attractive and other facilitation measures will make the GST even more people-friendly and effective."
Prime Minister Modi also congratulated Union Finance Minister Arun Jaitley for engaging with various stakeholders for extensive feedback that led to the recommendations on the GST.
The council raised the composition scheme threshold for businesses to Rs. 1 crore, which will allow them to pay a tax of one percent to five percent, without having to deal with a three-stage filing process.
The panel decided to give an option to taxpayers to avail the composition scheme if their turnover is less than Rs. 1 crore as against the previous limit of Rs. 75 lakh.
Under the composition scheme, the tax rate for traders of goods will be 1 percent, two percent for manufacturers and five percent for restaurants and suppliers of food or drinks.
The GST Council also announced tax relief for exporters.
The small and medium-sized enterprises (SMEs) with an annual turnover of Rs. 1.5 crore will be allowed to file quarterly returns.
"Every exporter will now get an e-wallet. In the e-wallet, there would be a notional amount for credit. The refund they will eventually get will be offset from that amount. The e-wallet will be introduced from April next year," Jaitley added.
Jaitley further said that the reverse charge mechanism for transactions between registered, unregistered business has been deferred till March 31, 2018. (ANI)
This story has not been edited. It has been published as provided by ANI