PM Modi targets Mulayam's son Prateek who owns a 5 crore Lamborghini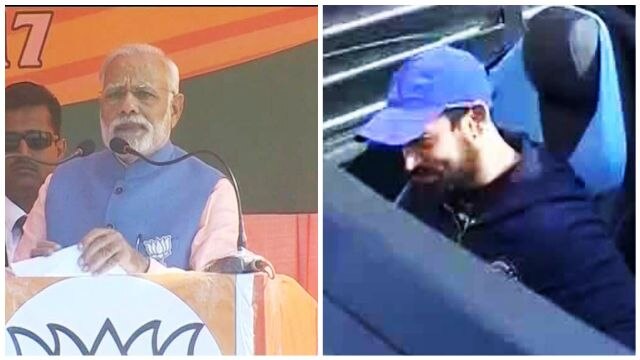 New Delhi: PM Narendra Modi on Wednesday targeted Mulayam Singh's younger son Prateek for owning a luxurious Lamborghini car.
Addressing a rally in Uttar Pradesh's Kannauj, Modi said despite he being a PM, he hasn't possessed a single private car and uses a government vehicle for his transportation.
"I do not have one vehicle/car in my account. Now that I am the PM so I manage using government vehicle. But the Samajwadi Party family has amassed over 200 cars. What Samajwad (socialism) is this? This is to cheat people," Modi said. (WATCH VIDEO BELOW)
Last week, Prateek questioned the controversy regarding the Rs five crore Lamborghini Huracan he owns.
"I bought the car on loan, have all the papers, and also Income tax, so why this controversy," Prateek said.
"I have my own business of real estate and gyms. If I had invested Rs 5 crore in property then no one would have said anything," he further said.
(Prateek Yadav's Lamborghini pictures below)
Mulayam Singh Yadav's younger daughter-in-law Aparna Yadav, who filed nomination from Lucknow Cantonment Assembly seat recently, mentioned in an affidavit that her husband Prateek Yadav own assets worth over Rs 23 crore, including a swanky Lamborghini car.
In the affidavit filed along with her nomination paper, Aparna has showed movable assets worth over Rs 3.27 crore while that of her husband over Rs 13.41 crore.
In 2015-16, Aparna and Prateek had filed income tax returns of over Rs 50.18 lakh and Rs 1.47 crore respectively.
While Aparna did not have any vehicle in her name, husband Prateek has Lamborghini worth over Rs 5.23 crore for which he had taken loan of Rs 4.5 crore from Union Bank of India last month.
(With PTI inputs)