Politics heated over Ram Temple issue; RSS claims 'Decision will be taken amicably within 2 days'
PM in an interview said that government will mull about ordinance only after the Supreme Court order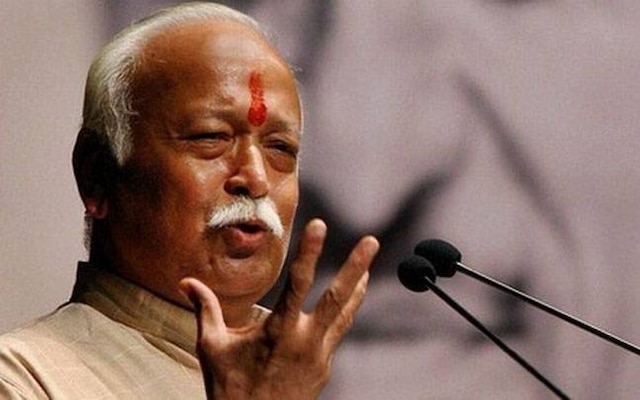 New Delhi: The politics surrounding Ram Mandir issue has once again heated up after Prime Minister Narendra Modi's statement which expressed his 'soft stand' on the same.  PM in an interview said that government will mull about ordinance only after the Supreme Court order. This statement has heated both political and social scenarios in the country. Where on one hand RSS stands with its old views on the Ram Mandir issue, on another hand former MP Vedanti has claimed that a decision will be taken amicably in two days.

Speaking on the Ram Mandir issue, RSS Chief Mohan Bhagwat on Wednesday said "Thank you. Bhaiyyaji Joshi has said what we had to say". Bhaiyyaji Joshi is RSS' number two boss and said that "I didn't hear what PM had to say. The entire nation wants temple to be built. Even the people sitting in power have said the same. We have demanded and stand by our demand." Though government is waiting for SC order but RSS Chief's statement has for sure mounted troubles for centre.

What did Vedant claim?

BJP former MP Vedant who has been associated with Ram Mandir movement has made a fresh statement. Speaking on the issue at Haridwar, he said that Ram Mandir issue has been resolved amicably and the decision will be taken in a day or two. Vedant also suggested the Muslim community to construct a mosque outside Ayodhya.

RSS Chief pushes for Ram Temple:

Rashtriya Swayamsevak Sangh (RSS) chief Mohan Bhagwat Wednesday asserted that only a Ram temple will be constructed in Ayodhya.

"We have faith in Lord Ram. It does not take time for time to change," he said.