Pradyuman case: Varun Thakur says Haryana Min asked him to not insist on CBI probe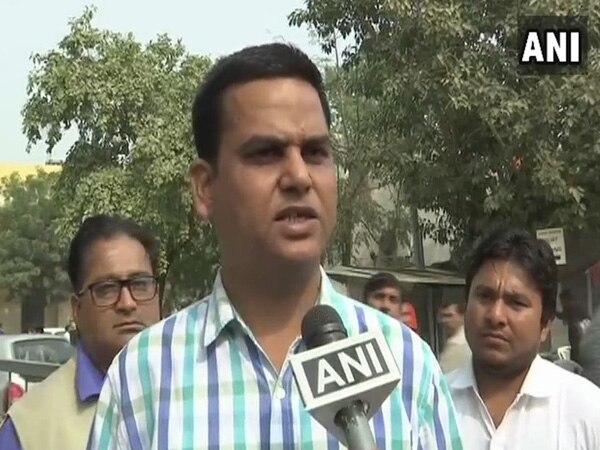 By:

ANI
Updated:
15 Nov 2017 03:45 PM
Gurugram (Haryana) [India], November 15 (ANI): In another twist to the murder of seven-year-old Pradyuman at the Ryan International School, his father, Varun Thakur, on Wednesday said that Haryana Minister Rao Narbir Singh had visited and asked him to not insist on a CBI inquiry.
"Haryana Minister Rao Narbir Singh came to us and asked to not insist on a CBI inquiry as it will take time, and trust the Haryana Police probe. I said if CBI also comes to the same conclusion as the police then we will accept it, but we want a CBI probe first," Pradyuman's father Varun Thakur told ANI.
He added that Rao said the CBI enquiry Thakur was demanding would take six months to one year to resolve.
"They further said that what will you do if CBI findings are same as that of the police? But we asked for a CBI enquiry and thought if it also comes with the same theory then we will believe that this was the only factor due to which the child died," Varun Thakur said.
On the other hand, Haryana Minister Rao Narbir Singh, while addressing the media, justified himself and said that he did meet Pradyuman's father, adding, "I had just said that no state government can recommend CBI inquiry on same day of the incident."
"I told the victim's family to let the police probe continue for a week or so. If you are not satisfied, then we will recommend CBI," said Rao Narbir Singh.
Justifying himself further, the minister said he did not influence anyone, adding that the whole incident was politicised to tarnish his image.
Meanwhile, Varun Thakur's lawyer Sushil Tekriwal said they have filed a petition asking the court to consider the accused an adult during the trial.
"The case is going on in Justice Juvenile Court and the accused who has been arrested is a 16-year-old. We want that in the trial, the accused be considered an adult, which is why we have put in a petition by Varun Thakur in relation to it," Tekriwal told ANI.
Earlier on November 12, the investigation in the Pradyuman murder case revealed the illegality and destruction of evidence by the Gurugram Police, Central Bureau of Investigation (CBI) sources said.
Last week, the murder case of the seven-year-old Ryan International School student took a new turn after the CBI arrested a class XI student of the same school and gave a clean chit to the bus conductor, who was arrested by the Gurugram Police for the murder and sexual assault of the child.
Meanwhile, the accused student has been sent to an observation home in Faridabad, where he will be kept until the next hearing in the case on November 22. (ANI)
This story has not been edited. It has been published as provided by ANI